Ideas
artomat
Art-o-mat® © 2013. All Rights Reserved. Art-o-mat® is a federal/international registered trademark for use in connection with original art vending machines.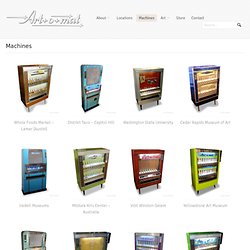 raw canvas
Pop-Up Café | Espresso Melbourne
Addressing the need for mobility, flexibility and constant evolution in order to remain relevant in today's "here today, gone tomorrow" environment, the Pop-Up Cafe opened in Amsterdam as a temporary exhibition, running until August 2nd at Meneer de Wit Gallery. According to the website, the Pop-Up Café "looks and functions as a café – a place where you can socialize, drink coffee, experience art, read books & attend events – all within the pop-up theme. Imagine fold-able stools, paper walls, pop-up ceramics, one-off events, a pop-up bookstore, how-to lectures, dinners & brunches." We expect to continue to see similar retail and art concepts continue to pop up (pun intended) internationally.
Pop-Up Cafe Opens in Amsterdam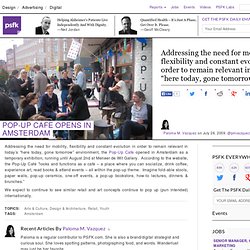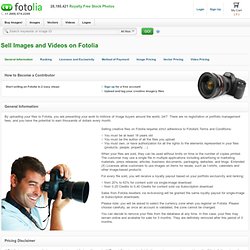 By uploading your files to Fotolia, you are presenting your work to millions of image buyers around the world, 24/7. There are no registration or portfolio management fees, and you have the potential to earn thousands of dollars every month. Selling creative files on Fotolia requires strict adherence to Fotolia's terms and conditions: You must be at least 18 years old You must be the author of all the files you upload You must own, or have authorization for all the rights to the elements represented in your files (products, people, property ...) When your files are sold, they may be used without limits on time or the number of copies printed. The customer may use a single file in multiple applications including advertising, marketing materials, press releases, articles, business documents, packaging, websites, and blogs.
Royalty Free Stock Photos at Fotolia.com
How to Sell Stock in 3 Easy Steps Grow with iStock Reach Your Potential Blend hard work with creativity and you could be the next iStocker to quit their day job. Learn From the Best Our international contributor base is always awake, ready to offer tips and tricks in the forums.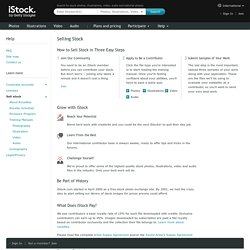 ViaU - Your Still Life Photography instead of Stock