Web Elements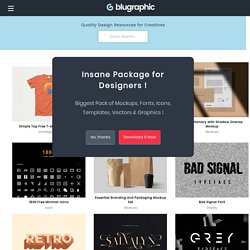 Infographic Ui Elements (Psd) Today, we publish another great set of infographic psd design elements for designers. Continue Reading Google Redesign Concept (Ui Psd) A modern futuristic redesign of Google; the theme can be downloaded in psd format.
HTML5 WebSockets, le successeur du protocole HTTP ?
J'ai lu récemment un article concernant le succès des Websockets ! Qu'est-ce ? En quoi est-il différent du protocole HTTP ? Comment fonctionne t-il ? Je vais tenter de répondre à toutes ces questions dans la suite de cet article, en présentant dans un premier temps les limites d'HTTP, puis analyser le protocole WebStocket et son API.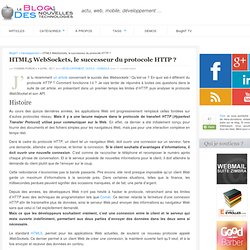 000webhost.com ($0.00 webhost), is an industry leader in providing top class free web hosting services without advertising! There are no hidden costs, no adverts, and no restrictive terms. Lightning fast speeds, maximum reliability and fanatical user support are just a few of the features you'll receive with our service.