Slider slideshow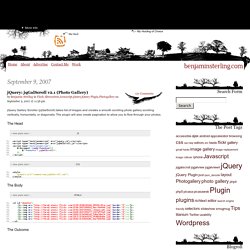 The Book and the Cover ? jQuery: jqGalScroll v2.1 (Photo Gallery)
jQuery: jqGalScroll v2.1 (Photo Gallery) jQuery Gallery Scroller (jqGalScroll) takes list of images and creates a smooth scrolling photo gallery scrolling vertically, horizontally, or diagonally.
jQuery Banner Rotator / Slideshow Preview
BarackSlideshow 0.3 Demo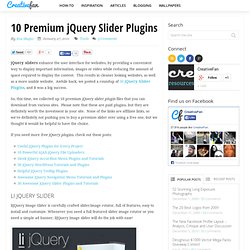 10 Premium jQuery Slider Plugins
jQuery sliders enhance the user interface for websites, by providing a convenient way to display important information, images or video while reducing the amount of space required to display the content. This results in cleaner looking websites, as well as a more usable website. Awhile back, we posted a roundup of 30 jQuery Slider Plugins , and it was a big success.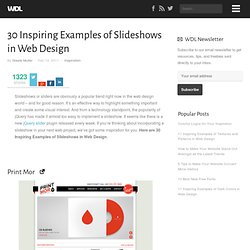 Slideshows or sliders are obviously a popular trend right now in the web design world – and for good reason.
30 Inspiring Examples of Slideshows in Web Design
The following image viewers are free to download and use .