Graphic Design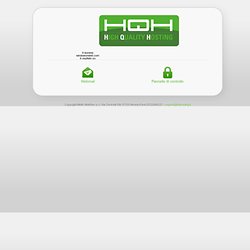 WOW - window on web
NEW DEADLINE FOR THE 6th INTERNATIONAL ARTE LAGUNA PRIZE You have time until the 6th of December 2011 to submit your artworks to the 6th International Arte Laguna Prize. The Prize is dedicated to contemporary visual artists from all over the world, who can decide freely topics and techniques of their artworks, choosing between 5 section: painting, sculpture, photographic art, videoart and performance, virtual art (dedicated to artworks created using softwares and apps for smartphones and tablets). But the Arte Laguna Prize is not just a competition: it is a network of opportunity for artists. Thanks to the collaborations with international partners, the Prize offers awards for a total amount of 170,000 euros, including:
A destination for creative professionals and their agents to share ideas, insights, and news. Calling all Photographers! This February, mark your calendars for a not to miss event. The Texas Photo Roundup is a three day event geared towards educating and celebrating editorial and commercial photographers. From panels, to workshops, even portfolio reviews, attending this event will not only inspire, but also leave you savvy about the industry and
WORKBOOK Photography & Illustration Portfolios, Creative Contact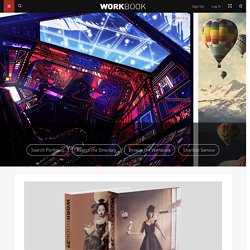 HOWDesign.com - Graphic Design Forum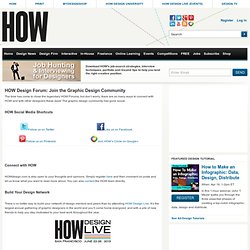 The time has come to close the legendary HOW Forums, but don't worry; there are so many ways to connect with HOW and with other designers these days! The graphic design community has gone social. HOW Social Media Shortcuts Connect with HOW
Graphic designers working as freelancers or running a business pay quarterly estimated taxes to avoid penalties and large payments at the end of the year. Here are the quarterly estimated tax due dates for 2012. Estimated quarterly taxes are taxes paid throughout the year rather than all at once in April of the following year. These estimated taxes are paid by people working for themselves who do not have tax withheld automatically from the company they are working for.
About Graphic Design - Graphic Design Tutorials, Tips and Career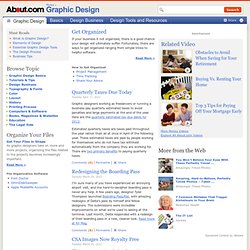 Upcoming Events Check out what's happening in your town. Kernersville, NC: Kernersville Networking Group Friday, April 11th, 8:00 AM, Panera NC Read More » New York, NY: Not Your Sunday Funnies Tuesday, April 22nd, 7:00 PM - 9:00 PM, Pratt Institute/Manhattan 144 West 14th Street Rm 213 NY Read More » Boston, MA: Freelancing Forum Tuesday, April 29th, TBA, TBA MA Read More » Seattle , WA: Negotiation with Confidence Wednesday, April 30th, 12:00 - 1:30 PM PST, Seattle Design Center 5701 6th Avenue S. Seattle 98108 WA Read More »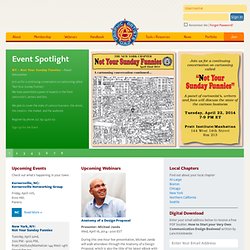 Graphic Artists Guild - Home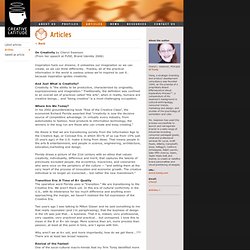 Creative Latitude: Articles
Inspiration fuels our dreams; it unleashes our imagination so we can create, so we can think differently… Frankly, all of the practical information in the world is useless unless we're inspired to use it… because inspiration ignites creativity. And Just What is Creativity? Creativity is "the ability to be productive, characterized by originality, expressiveness and imagination." Traditionally, the definition was confined to an overall set of practices called "the arts", when in reality, humans are creative beings... and "being creative" is a most challenging occupation. Where Are We Today? In his 2002 groundbreaking book "Rise of the Creative Class", the economist Richard Florida asserted that "creativity is now the decisive source of competitive advantage.
Creative Latitude: Home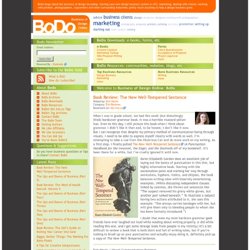 BoDo Downloads: e-books, forms, etc BoDo Resources: communities, websites, blogs, etc Welcome to Business of Design Online: BoDo Posted by: Erin Harris Category: Erin Reviews Bookmark on: del.icio.us
BoDo: Business of Design online