News
FoxNews.com - Breaking News | Latest News | Current News
BBC
CNN
ABC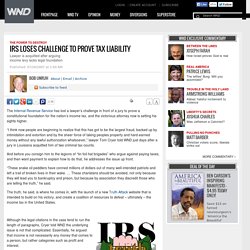 Text smaller Text bigger The Internal Revenue Service has lost a lawyer's challenge in front of a jury to prove a constitutional foundation for the nation's income tax, and the victorious attorney now is setting his sights higher. "I think now people are beginning to realize that this has got to be the largest fraud, backed up by intimidation and extortion and by the sheer force of taking peoples property and hard-earned money without any lawful authorization whatsoever," lawyer Tom Cryer told WND just days after a jury in Louisiana acquitted him of two criminal tax counts. And before you consign him to the legions of "tin foil hat brigades" who argue against paying taxes, and then want payment to explain how to do that, he addresses the issue up front.
World Net Daily
Newsmax - Newsmax.com - Breaking News, Politics, Commentary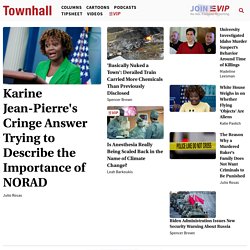 Jan 17, 2014 | Login | Signup Court: Bloggers have First Amendment protections Judge Declares NC Abortion Ultrasound Law Illegal
Townhall.com
Breitbart.com
TheState.com: South Carolina's source for news, politics, weather and sports.
CBS' 48 Hours airing Brett Parker murder case tonight..NOW The murder case involving an Irmo-area bookie will get a national audience Saturday when CBS' "48 Hours" broadcasts an hour-long documentary. WATCH along with The State's Noelle Phillips, who will tweet during the show. 21 minutes ago SC State student charged with murder in shooting death of fellow student Justin Bernard Singleton, 19 from Charleston, was arguing with Brandon Robinson outside of Andrew Hugine Suites Hall, an on-campus dormitory, when Singleton pulled out a gun and fired at Robinson hitting him in the neck area, the arrest warrant alleges... 3 hours ago 2 injured in drug-related home invasion, RichCo sheriff's department says A man was shot in the lower body and a woman was hit with a gun in a drug-related home invasion, sheriff's department says.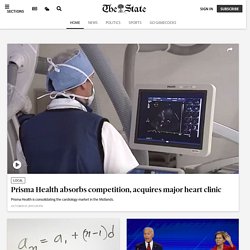 News, sports and weather for Rock Hill, SC | The Herald & Heraldonline.com
Charlotte News Panthers Bobcats Sports Banking | CharlotteObserver.com
The Weekly Standard | A Weekly Conservative Magazine and Blog of News and Opinion.
USA: US News & World Report
USA: Foreign Policy
National Review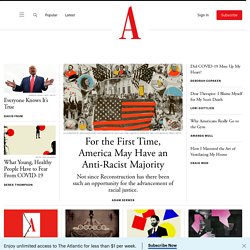 The Atlantic — News and analysis on politics, business, culture, technology, national, international, and life – TheAtlantic.com
The Atlantic Follow Us Video Let's Get Physical: A 1950s Guide to Hooking Up Watch Music Bring Back Memories for Alzheimer's Patients How songs can help people whose minds are deteriorating Olga Khazan 4 Hunting Licenses—to Shoot Drones A new age of uncharted legal territory in low-level airspace Rebecca J.
DRUDGE REPORT 2012®
Bank-Run Fears Continue; HSBC Restricts Large Cash Withdrawals... BLAIR: Extremist religion is at root of 21st-century wars... Will Richard Branson's space tourist ever take off? Stephen Hawking: 'There are no black holes'... SWEET '16: Iowa Readies For Hillary -- Again... UPDATE: Woman jumps to her death from roof of Beverly Hills plastic surgery clinic...
Neal Boortz
Sean Hannity
Rush Limbaugh
DickMorris
Laura Ingraham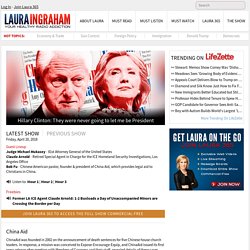 New developments have emerged in the on-going Benghazi investigation, which reveal that, contrary to what the Obama administration and the New York Times would have you believe, the Benghazi attack was not instigated by a YouTube video... MORE So why should Republicans devote any time to this issue, thus splitting the party, and handing the president a major legislative victory? The president will not enforce the laws that exist now, so why would the GOP believe he will suddenly direct his Homeland Security Department to enforce new laws? MORE
Glenn welcomed his good friend, former Navy SEAL and author Marcus Luttrell and his wife Melanie for an emotional conversation about his bestselling book and now critically acclaimed film Lone Survivor. "Think of how amazing this is. The American people know who Joe Biden is. They are laughing at him without any help from the media at all [that] covers for him." "Hang on just a second. Now, first of all… why does Sean Penn have [65] guns?
Glenn Beck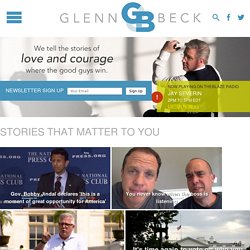 USAToday
Washington Post
PRUDEN: The question to haunt the West By Wesley Pruden - The Washington Times When the going gets tough, the tough are supposed to get going. But not in Obama World.
Washington Times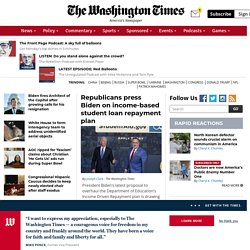 François Sinzikiramuka, perpetrator (left); Christophe Karorero, survivor. Jean Pierre Karenzi, perpetrator (left); Viviane Nyiramana, survivor. Godefroid Mudaheranwa, perpetrator (left); Evasta Mukanyandwi, survivor. Juvenal Nzabamwita, perpetrator (right); Cansilde Kampundu, survivor. Deogratias Habyarimana, perpetrator (right); Cesarie Mukabutera, survivor. François Ntambara, perpetrator (left); Epiphanie Mukamusoni, survivor.
The New York Times - Breaking News, World News & Multimedia
Los Angeles Times