All About Tai Chi & QiGon
Tai Chi for Beginners/Seniors. Tai chi forms. Introduction: If you'd like to see what some tai chi forms look like before leaping in check out our taiji video clips check the competition clips first - they are more likely to be an accurate reflection of the style and movements in the form.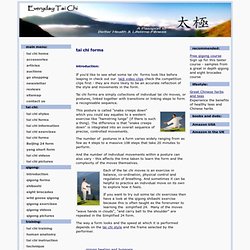 Tai chi forms are simply collections of individual tai chi moves, or postures, linked together with transitions or linking steps to form a recognisable sequence. Tai chi styles. Tai chi styles contents introduction: One of the biggest difficulties for newcomers to tai chi is that there seems to be a lot of different tai chi styles and forms.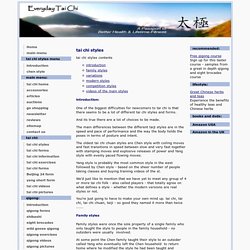 Stop Body Aches & Pains with Tai-chi For Older Adults. I am now happier than ever!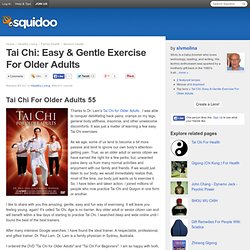 I received my Tai Chi for beginners DVD and the complementary book. They are just amazing. I'm extremely happy. The book is a must.
---