Things to Sit On Things
DIY Wine Bottle Cups - MAIYA - MY ADVENTURE IS YOUR ADVANTAGE :: ART / DESIGN / FASHION / DECOR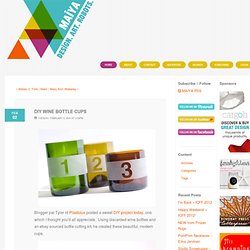 Blogger pal Tyler of Plastolux posted a sweet DIY project today , one which I thought you'd all appreciate. Using discarded wine bottles and an ebay-sourced bottle cutting kit, he created these beautiful, modern cups. The patterns were created by sandblasting over vinyl stickers. If you don't have access to a sandblaster, one of those glass etching creams would probably do the trick.
I love the way the cherry trees outside my building bloom cheerfully each Spring. I wanted to bring the beauty of those cherry blossoms indoors so I made some out of tissue paper and to make them even more special I added LEDs These pretty lights are inexpensive and easy to make. They are made mostly from material found at a dollar store. You can make several branches for a spray of cherry blossoms to decorate your room.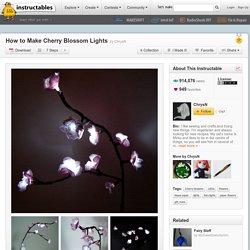 Hi there! It's felt like forever since I've last blogged, and has felt like an eternity since I've done anything crafty and nifty. Since my morning sickness has gone into full speed (yes, we're expecting our third this fall!) I haven't felt like myself. But nothing like inspiration to wake one out of a reverie — or nightmare, in my constantly sick state.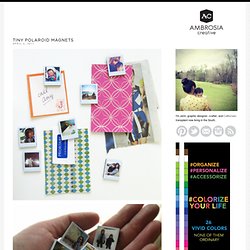 Hello fellow crafters! Tristin and I were invited to be today's featured guest blogger over at Everyday Mom Ideas ! We were thrilled with this wonderful opportunity, and wanted to share with the readers over there one of our trees from the collection we're currently doing. This second tree is very similar to the first one. I'm sorry! I promise, the next ones will be more diverse.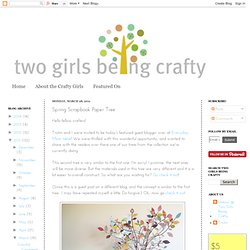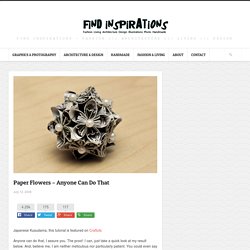 Japanese Kusudama , this tutorial is featured on Craftuts Anyone can do that, I assure you. The proof: I can, just take a quick look at my result below. And, believe me, I am neither meticulous nor particularly patient. You could even say I'm the opposite.
I love mason jars.
things we make, bake and photograph: Things I'm loving this week: mason jars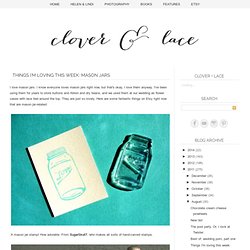 I drink a lot of wine. And end up with a lot of empty wine bottles that are oh so pretty, it breaks my heart to have to junk them with the raddi- walla. I've been trying to find all sorts of utility excuses to hang on to them - wate bottles, plant holders and what have you. And now I have the perfect non-utility excuse to collect some more! Used: Coloured raffia from Le Papier Empty clearglass wine bottles ( Sula Zinfandel -which is incidentally my personal favourite) Heavy duty glue (I have this stick of industrial glue that solidifies when it cools but I guess Fevicol would do as well) Starting at the bottom (cos the top's a bit tricky) starting winding the raffia tightly around the bottle, pausing to add a bit of adhesive every now and then.