Headbands
DIY: felt flower brooch / Sheepy Me
This Friday instead of Little box of treasures I decided to make a nice project. I love anything floral so here's an easy way to make yourself a pretty flower from felt.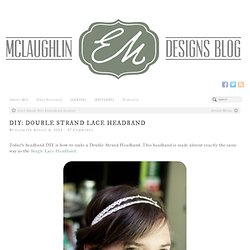 Today's headband DIY is how to make a Double Strand Headband. This headband is made almost exactly the same way as the Single Lace Headband. All you need is 36 inches of lace or ribbon 1 inch width or narrower.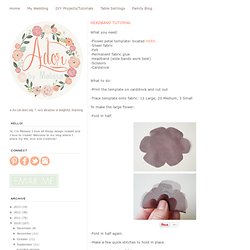 What you need: -Flower petal template- located HERE-Sheer fabric-Felt-Permanent fabric glue-Headband (wide bands work best)-Scissors-Cardstock
Braided Bohemian Headband
Another headband tutorial! Be sure to check out the Single Strand Lace Headband and Double Strand Lace Headband. For this tutorial this is what you will need.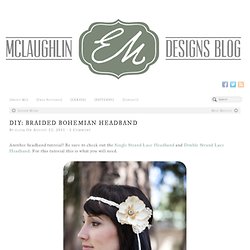 My addiction to insanely simple DIYs continues.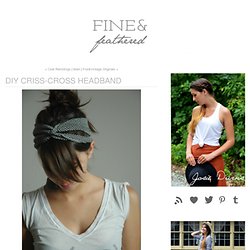 DIY Criss-cross headband - Fine and Feathered
DIY Not-so-nautical rope headband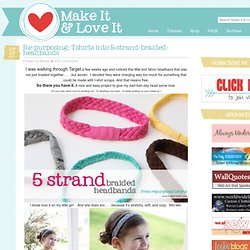 I was walking through Target a few weeks ago and noticed this little knit fabric headband that was not just braided together…….but woven. I decided they were charging way too much for something that could be made with t-shirt scraps. And that means free.