Blogs
P.S.- I made this...
I Spy DIY
I took my latest DIY for a spin, and I am officially jonseing for a holiday party to wear this (got to look at the bright side of winter, right?) When I spotted this dress at H&M, I knew it would be perfect for this project. I mimicked LC's look with a high bun, which, as you may be able to tell, is my current obsession! Supplies and steps after the break... Supplies: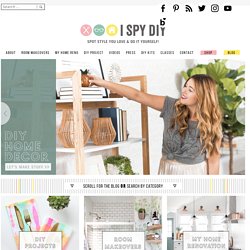 D.I.Y.
Here in southern Missouri, where we live, spring is tormenting us. One day it's nice and warm; you could totally wear sandals and no jacket at all (which excites me as I LOVE sandals). The next day it's cold, and I find myself pulling my coat back out of the closet. Also, one of my brulees got a little too toasty.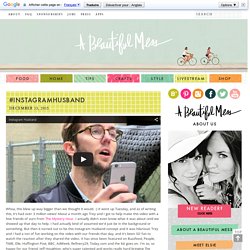 A Beautiful Mess
Fashion DIY « spin off stuff | spins & needles blog
As promised, here's the easy-peasy DIY tutorial on how to make your very own batik chic scarf using inexpensive materials from around the house. Batik is a printing technique and type of textile popular in Asia and African countries. Different shapes [...] Continue reading DIY Project: Batik Chic Scarf
How My Life Went Portuguese
A day full of Egyptians and amazing food, all we had left to cherish was the long bus ride home. Samuel, being the child at heart that he is, bought a ton of candy and was willing to share all of his sour stuff with us. After laughing at everyone's faces as they ate the damn things, Samuel found what he thought was a burnt piece. Upon further inspection he realized...it was a bug... This didn't matter to us though, we decided to eat as many at once as we could and it was awful.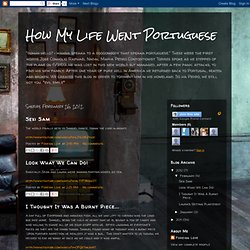 rick Sorry Lou I was away. It's chaos over here, so what do you need? i need you to come home its thanksgiving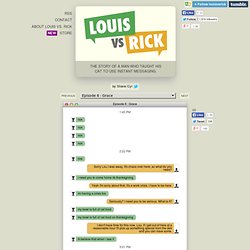 Louis vs. Rick & Episode 8 : Grace