Appetizers
Onion Strings. Please note: This is one of my all-time favorite recipes.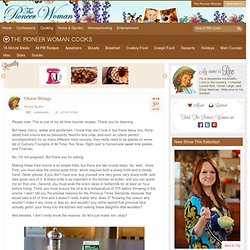 Thank you for listening. But lawsy mercy, ladies and gentlemen. I know they don't look it, but these teeny tiny, thinly-sliced fried onions are so pleasantly flavorful and crisp, and such an utterly perfect accompaniment for so many different main courses, they really need to be placed on some list of Culinary Triumphs of All Time. Cheese Biscuits Recipe. These cheese biscuits from Garrett are the best, enjoy!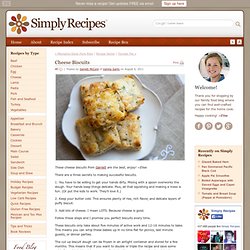 ~Elise There are a three secrets to making successful biscuits. 1. You have to be willing to get your hands dirty. Mixing with a spoon overworks the dough. Easy Garlic Cheddar Biscuits. Golden cheddar biscuits drizzled with garlic parsley butter.
Make sure you have some company to enjoy these with, or you'll be tempted to eat them all! You can easily halve this recipe. Of course, they taste best fresh out of the oven, but reheating them the next day is still good if you have leftovers. Cucumber Feta Rolls | Easy Holiday Appetizer.
Cucumber Feta Rolls [Holiday Recipe Exchange] Appetizers and Snacks, Holiday Recipes, Recipe Exchange | 40 comments I don't know about the rest of you, but I really feel like the Thanksgiving and Christmas holiday season snuck up on me this year.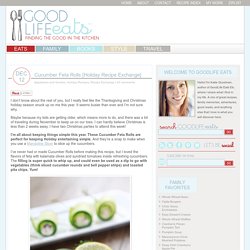 It seems busier than ever and I'm not sure why. End of Summer Recipe: Three Cheese Tomato Tart. Skinny Baked Mozzarella Sticks. Part-skim mozzarella sticks coated with crispy seasoned breadcrumbs and baked until hot and golden.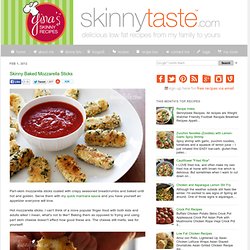 Serve them with my quick marinara sauce and you have yourself an appetizer everyone will love. Hot mozzarella sticks, I can't think of a more popular finger food with both kids and adults alike! I mean, what's not to like? Zucchini fritters. Everyone's got their superheroes; I'm sure when I was younger they were things like Super Grover and later, Jem but these days, they're decidedly more humble: I admire the hell out of people who manage to put homemade meals on the table everyday, as this has never been my strong suit.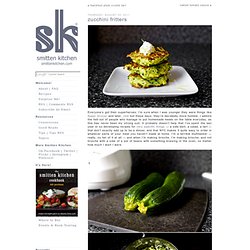 It probably doesn't help that I've spent the last year or so developing recipes for very specific things — a side dish, a salad, a tart — that don't exactly add up to be a dinner, and that NYC makes it quite easy to order in whatever parts of your meal you haven't made at home. I'm a terrible multitasker — really, no fan of it at all — and when I'm making brioche, I'm making brioche, and not brioche with a side of a pot of beans with something braising in the oven, no matter how much I wish I were.
It also means that more often than not, I have a 4 p.m. panic as, whoops! Someone will soon be hungry and I have no idea what's for dinner and true to form, this happened last Tuesday. Garlic butter roasted mushrooms. A repeat offender in the lede-burier category, let me begin with what matters: this is absolutely my new favorite quick and obsessively delicious way to prepare mushrooms.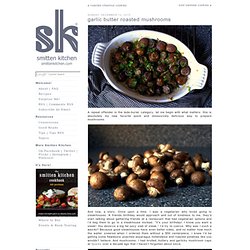 And now, a story. Once upon a time, I was a vegetarian who loved going to steakhouses. A friends birthday would approach and out of kindness to me, they'd start talking about gathering friends at a restaurant that had vegetarian options and I'd beg them to go to a steakhouse instead. "It's your birthday! I know you want a steak!
---