Investment
Seven Forehead-Slapping Stock Blunders. Ignorance may be bliss, but not knowing why your stocks are failing and money is disappearing from your pockets is a long way from paradise.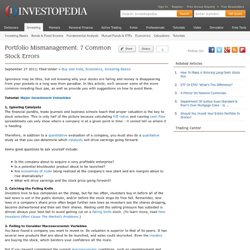 In this article, we'll uncover some of the more common investing faux pas, as well as provide you with suggestions on how to avoid them. Tutorial: Major Investment Industries 1. Ignoring Catalysts The financial pundits, trade journals and business schools teach that proper valuation is the key to stock selection. Perfect Stock Alert - Free Video Stock Alerts, Market Analysis, & More! Rare images beyond the naked eye | Yahoo! Green. Chart Advisor Free Report 5 Patterns You Should Know. So you're a believer.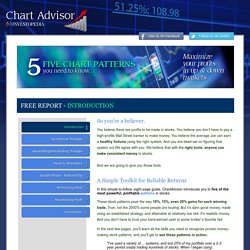 You believe there are profits to be made in stocks. You believe you don't have to pay a high-profile Wall Street banker to make money. Five Fund Picks for the Next 15 Years. When you look at short-term leader boards, you generally find narrowly focused funds that take on a lot of risk.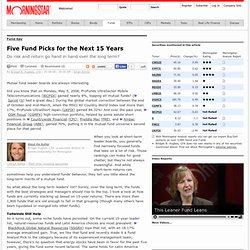 Those rankings can make for good chatter, but they're not always meaningful. And while short-term returns can sometimes help you understand funds' behavior, they tell you little about the long-term merits of a mutual fund. So what about the long-term leaders' list?
Screener
Education. 401K.
---