Ovoda
Home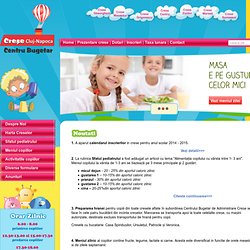 La rubrica Sfatul pediatrului a fost postat un articol nou, cu tema Alimentatia diversificata! Prepararea hranei pentru copiii din toate cresele aflate în subordinea Centrului Bugetar de Administrare Creșe se face în cele patru bucătării din incinta creșelor: Casa Spiridușilor, Ursulețul, Patrocle și Veronica, transportându-se la toate celelalte creșe, cu mașini autorizate, destinate exclusiv transportului de hrană pentru copii. Meniul zilnic al copiilor il gasiti aici...
napsugaraink
ORIGAMI ARCHÍVUM
Martin's Origami: Home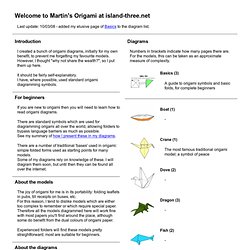 Introduction I created a bunch of origami diagrams, initially for my own benefit, to prevent me forgetting my favourite models.However, I thought "why not share the wealth?", so I put them up here. It should be fairly self-explanatory.I have, where possible, used standard origami diagramming symbols.