Graphic Design and Typography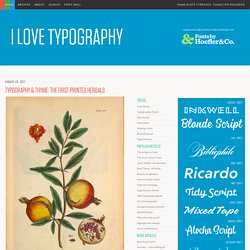 This Week in Fonts A monumental family from Hoefler & Co, a casual sans by Type Supply, a seaworthy display from Kyle Wayne Benson, a ferry inspired face by Letters from Sweden, an extensive script family from Martina Flor, a strong grotesk by The Northern Block, a functional slab from ReType, and a bright iconset by Symbolset. Continue reading this article The Sign Painter
1001 Free Fonts first opened its doors in December 1998 and has since grown to become the most popular free fonts archive online. We receive more than 50,000 visitors daily and have received 150,000,000 visitors since 1998. Over 3,000,000,000 free fonts have been downloaded since 1998. We would like to thank you all for your continued support and hope you return shortly. Font Links Signature Fonts - Turn your signature into a signature font and sign documents digitally.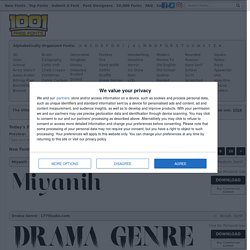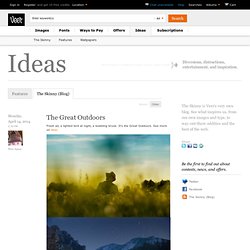 Veer® Facebook Weekly Sweepstakes- Official Rules 1. Eligibility:To be eligible to win the Veer® Facebook Weekly Sweepstakes ("Sweepstakes"), you must: (i) be a legal resident of the United States or Canada (excluding Quebec); (ii) click to "Like" the Veer post published at www.facebook.com/veerideas and follow the instructions therein, as described in Section 2 of these rules; and (iii) be above the age of majority in the jurisdiction where you reside at the time of entry ("Entrant").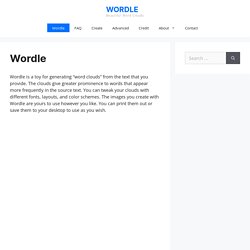 Wordle is a toy for generating "word clouds" from text that you provide. The clouds give greater prominence to words that appear more frequently in the source text. You can tweak your clouds with different fonts, layouts, and color schemes. The images you create with Wordle are yours to use however you like.
Tengwar New on the Behance Network
where ART meets application!
Tengwar New on the Behance Network
Twitter Avatars : un album
Assembling talking points, lists, and tedious outlines is a rather drab exercise that neither challenges your creative abilities or leads to a rewarding experience for you or your audience. But if you are going to do something different, if you are going to craft a talk that engages, illuminates, and even inspires, then the preparation is going to take creativity. This is especially true for the creation of a short-form presentation such as a TED/TEDx talk, or an Ignite or Pecha Kucha presentation, etc. In spite of much our formal schooling's efforts to mold us into compliance seekers rather than curious and intelligent creatives, we are still at our core creative beings. Creativity is in all of us—in fact it's who we are. And yet, regardless of our professions, we can benefit greatly from being even more creative.