General tips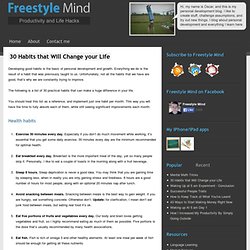 Developing good habits is the basic of personal development and growth. Everything we do is the result of a habit that was previously taught to us. Unfortunately, not all the habits that we have are good, that's why we are constantly trying to improve. The following is a list of 30 practical habits that can make a huge difference in your life. You should treat this list as a reference, and implement just one habit per month. This way you will have the time to fully absorb each of them, while still seeing significant improvements each month.
sans titre
sans titre
sans titre
Day[9] Daily #342 P3 - Ask Me Anything! (Audience Questions) | Day[9] on blip.tv
There are lots of variables that influence how painfully long your wait may be on the supermarket checkout line. Gigabiting offers some guidelines for how to assess a checkout line and choose the best one, such as looking for lane 13. The reason lane 13 is almost always faster is, as you probably guessed, superstition.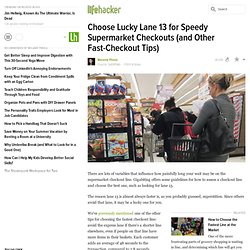 Choose Lucky Lane 13 for Speedy Supermarket Checkouts (and Other Fast-Checkout Tips)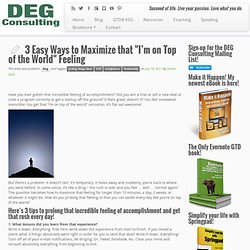 3 Easy Ways to Maximize that "I'm on Top of the World" Feeling « dan gold, esq.
Have you ever gotten that incredible feeling of accomplishment? Did you win a trial or sell a new deal or code a program correctly or get a startup off the ground?