Economie Mat. Prem.
L'Indonésie est un pays émergent invisible. Invisible parce que trop gros pour que l'on puisse parler de "comète", trop petit pour parler de "titan".
L'Indonésie décolle grâce au charbon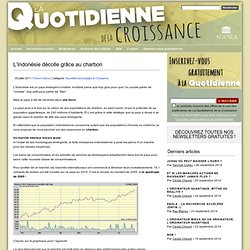 Belle opportunité pour l'éthanol brésilien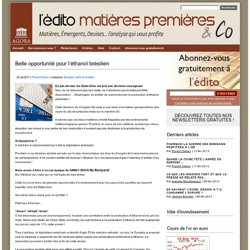 Non, ils ne réduiront pas leur dette, ils n'aboliront pas la National Rifle Association… Washington va arrêter de subventionner la production d'éthanol américain !
Quand les ordinateurs s'emballent, le pétrole coule
Désormais, le pétrole est sur haute fréquence.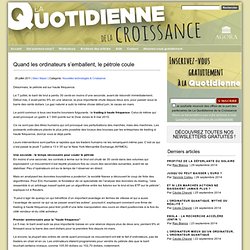 L'Egypte suspend ses achats de blé - Produits agricoles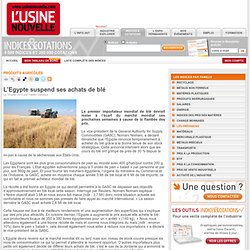 Le premier importateur mondial de blé devrait rester à l'écart du marché mondial ces prochaines semaines à cause de la flambée des prix.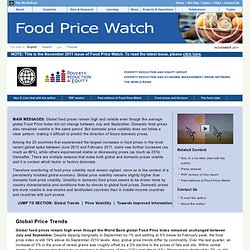 Food Price Watch (Full Report) - November 2011
Global Price Trends Global food prices remain high even though the World Bank global Food Price Index remained unchanged between July and September.
limits to growth: a report to the club of rome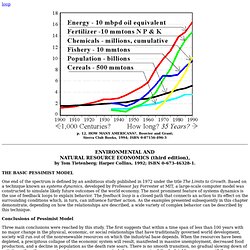 Why is the global economy constrained by the energy cost of energy?
www.rmg.se/images/articles/the_psychiatrist_at_the_gates_of_heaven_20110423.pdf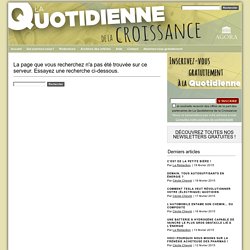 Vous connaissez notre position sur les matières premières : haussier.
La consolidation des matières n'est qu'une première étape... Les pays émergents lâchent le "cartel des taux bas"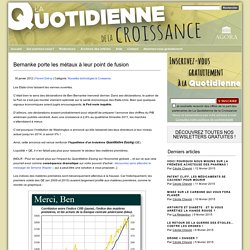 Bernanke porte les métaux à leur point de fusion
Les Etats-Unis laissent les vannes ouvertes. C'était bien le sens des déclarations de Ben Bernanke mercredi dernier.
www.cftc.gov/ucm/groups/public/@newsroom/documents/file/plstudy_22_iosco.pdf
Consultation publique sur l'initiative «matières premières» - Matières premières - Entreprises et industrie
Domaines d'action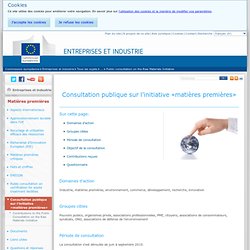 Les frères Hunt et le grand "corner" sur l'argent
Corner (finance)
Un article de Wikipédia, l'encyclopédie libre. Pour les articles homonymes, voir Corner.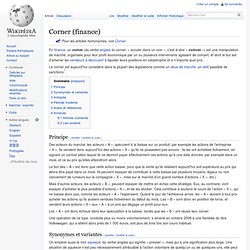 Index of /esa/dsd/dsd_aofw_ni/ni_pdfs/NationalReports
The resource curse, also known as the paradox of plenty, refers to the paradox that countries and regions with an abundance of natural resources, specifically point-source non-renewable resources like minerals and fuels, tend to have less economic growth and worse development outcomes than countries with fewer natural resources. This is hypothesized to happen for many different reasons, including a decline in the competitiveness of other economic sectors (caused by appreciation of the real exchange rate as resource revenues enter an economy, a phenomenon known as Dutch disease), volatility of revenues from the natural resource sector due to exposure to global commodity market swings, government mismanagement of resources, or weak, ineffectual, unstable or corrupt institutions (possibly due to the easily diverted actual or anticipated revenue stream from extractive activities). Resource curse thesis[edit]
Resource curse
normbook
Product's lifecycle The primary sector of the economy is the sector of an economy making direct use of natural resources.
Primary sector of the economy
The Birth of Raw Material Economics
The Birth of Raw Material Economics