Sleeping_banana
Services en ligne. Kurt Osiander Documentary - My Goal Is Not Just To Teach You JiuJitsu.
Running to scissors: Decoupling energy use and economic growth. There was a metaphor that made a number of appearances at this year's Nobel Week Dialogue: opening scissors.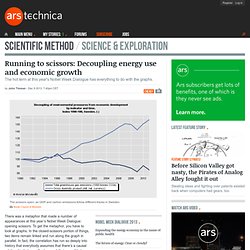 To get the metaphor, you have to look at graphs. In the closed-scissors portion of things, two items remain linked and run along the graph in parallel. In fact, the correlation has run so deeply into history that everybody assumes that there's a causal relationship between the two, and it's impossible to separate them. Then the scissors open. Méthylphénidate. Un article de Wikipédia, l'encyclopédie libre.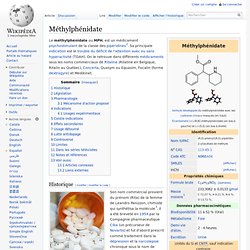 Le méthylphénidate ou MPH, est un médicament psychostimulant de la classe des pipéridines[2]. Sa principale indication est le trouble du déficit de l'attention avec ou sans hyperactivité (TDAH). On le retrouve dans différents médicaments sous les noms commerciaux de Ritaline (Rilatine en Belgique, Ritalin au Québec), Concerta, Quasym ou Equasim, Focalin (forme dextrogyre) et Medikinet. Historique[modifier | modifier le code]
Outlook of Smartphone Usage in Brazil.
Stuff. Cooking. Cabinet des conseiller invisibles. Science. Spots. Art & Culture. Strategy. Green! Serious Stuff. Sport.
---
sleeping_banana Jun 1 2011

Oui bien sûr. J'avais l'intention de le faire crois moi =)
Je pensais juste ajouter d'un coup tous les favoris et ensuite tous les classer que de le faire lien par lien... economies d'echelle et fordisme toussatoussa...

Francois Jun 1 2011

Ce doit etre plus agréable pour toi aussi d'ailleurs. Non?

Francois Jun 1 2011

Hi, I have just discovered your account. It is very very huge we can't even see your pearls. May be you should gives them a tree shape! It is not really readable currently
---