Sweets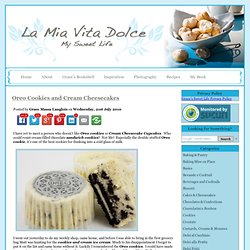 Posted on Wednesday, 21st July 2010 by Grace Massa Langlois I have yet to meet a person who doesn't like Oreo cookies or Cream Cheesecake Cupcakes . Who could resist cream-filled chocolate sandwich cookies ?
Chocolate Chip Cookie Dough Truffles Oh. My.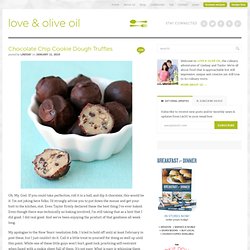 Go put on your stretchy pants. Seriously. Do it now.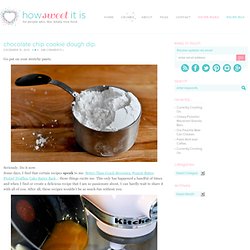 Peanut Butter Pie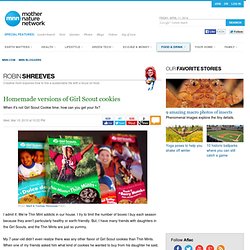 I admit it: We're Thin Mint addicts in our house.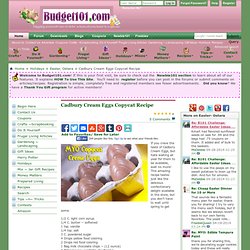 The following Content was Provided by www.Budget101.com "Digging yourself out of debt, when all you have is a spoon" If you crave the taste of Cadbury Cream Eggs, but hate waiting all year for them to be available, wait no more! This amazing recipe tastes just like the delicious confectionery delight available in the store, but you don't have to wait until spring to get some.
Cadbury Cream Eggs