Fitness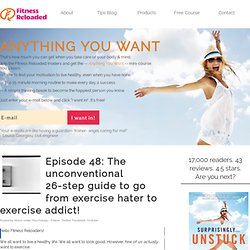 The unconventional 26-step guide that will actually get you an exercise addiction!
Email Share 0 Email Share Hello Fitness Reloaders! We all want to live a healthy life. We all want to look good.
1. Start Small Quite possibly the biggest mistake people make is pushing the accelerator too soon. You can't lose 20 pounds in a week.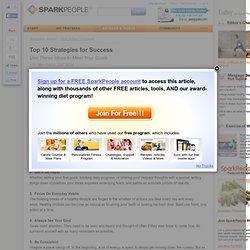 Top 10 Strategies for Success