Recommended iPad Apps for Education
Description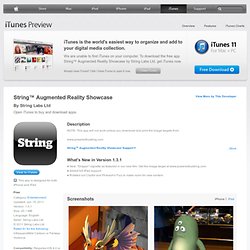 String™ Augmented Reality Showcase for iPhone, iPod touch (4th generation), iPad 2 Wi-Fi, iPad 2 Wi-Fi + 3G, iPad (3rd generation) and iPad Wi-Fi + 4G on the iTunes App Store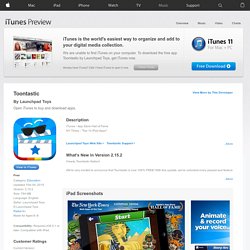 Description iTunes - App Store Hall of FameNY Times - Top 10 iPad Apps of 2011 Lights, Camera, Play! Toontastic is a creative storytelling app that enables kids to draw, animate, and share their own cartoons with friends and family around the world. With over 7 million cartoons created in 200+ countries, parents and teachers rave about the app... and kids can't stop creating! Making cartoons with Toontastic is as easy as putting on a puppet show - simply press the record button, move your characters onscreen, and tell your story.
Description Live, Create, Share. Storyrobe is an innovative tool for creative self expression with the digital media that matters most - your own.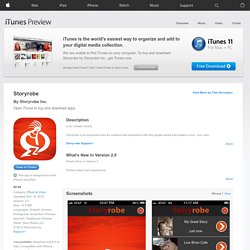 Storyrobe
Description Record it.
Coach's Eye