Electronics
Microsoft Visual Studio Express 2012 for Windows 8 is your tool to build Windows apps. It includes the Windows 8 SDK, Blend for Visual Studio, and project templates.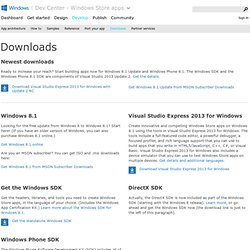 Computer System Organization and Programming Instructor: Hakim Weatherspoon
CS 3410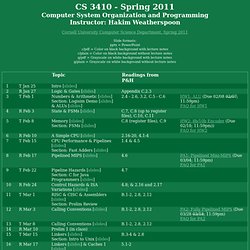 Ch0204.pdf (application/pdf Object)
Alliander (Arnhem, Netherlands) Alliander, the largest network company in the Netherlands, is paving the way for increased adoption and usage of electric vehicles by working with other companies in their ecosystem to provide 10,000 charging points throughout the country by 2012.
Smart Grid - Ideas - United States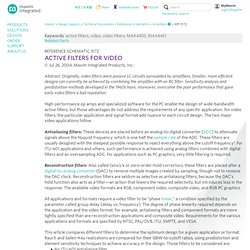 Abstract: Originally, video filters were passive LC circuits surrounded by amplifiers. Smaller, more efficient designs can currently be achieved by combining the amplifier with an RC filter.
Active Filters for Video
rauch.pdf (application/pdf Object)
Test of building smart sensors yields big energy savings
Research scientist Yuvraj Agarwal in front of the UCSD Computer Science and Engineering building, where his team ran real-world experiments on a better way to regulate HVAC building systems using occupancy sensors. (PhysOrg.com) -- To reduce energy consumption in commercial buildings, computer scientists at the University of California, San Diego have come up with a way to use real-time occupancy sensors and computer algorithms to create smart heating, ventilation and air-conditioning (HVAC) systems.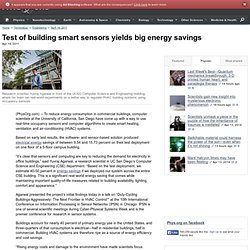 "Smart grid" generally refers to a class of technology people are using to bring utility electricity delivery systems into the 21st century, using computer-based remote control and automation. These systems are made possible by two-way communication technology and computer processing that has been used for decades in other industries.
Department of Energy - Smart Grid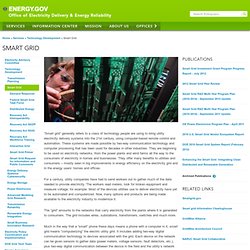 Optimization and Control for Smart Grids
PI: Michael Chertkov (T-4) [Statistical Physics, Graphical Algorithms] co-PI: Russell Bent (D-4) [Optimization, Control Theory, Infrastructure Software] Investigators:
Среди прочего, все ученые работают с литературой.
pochekailov - Программы для работы с литературой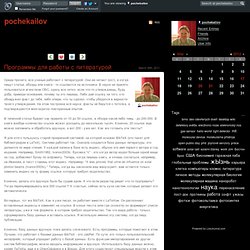 A Quick Sine Wave Generator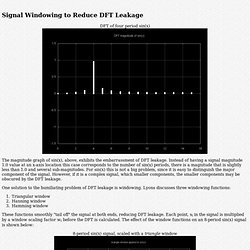 DFT of four period sin(x)
The Discrete Fourier Transform (DFT)