Music
Dubstep DJ Database - TopDeejays.com
What do 19 Skrillex songs mashed into one equal?
The answer: 19 Skrillex songs mashed into one sounds like Skrillex overdosing on amphetamines. Youtube user Frannintendo mashed all the songs into one and I find it's barely listenable. Beware, it could possibly cause compulsive eye spasms and leg twitches. If you can identify a couple of the songs in the mix, you are a Skrillex genius. If not, here are they are: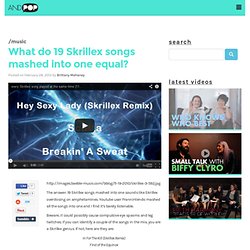 Porter Robinson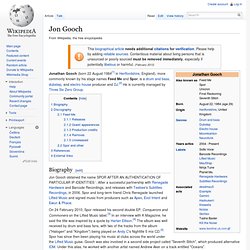 Jon Gooch
Jonathan Gooch (born 22 August 1984[1] in Hertfordshire, England), more commonly known by his stage names Feed Me and Spor, is a drum and bass, dubstep, and electro house producer and DJ.[2] He is currently managed by Three Six Zero Group. Biography[edit] Jon Gooch obtained the name Spor from one of the first sets of samples he collected, entitled 'Spore Tactics', and a favorite piece of artwork by a friend, Karl Kwasny.[citation needed] However, he soon dropped the "e" from the word to balance the arrangement of letters when displayed in a graffiti style.
Electronica Oasis
Plan B -- Love Goes Down (Doctor P Remix) [HD]