Music
Dubstep DJ Database - TopDeejays.com
What do 19 Skrillex songs mashed into one equal?
The answer: 19 Skrillex songs mashed into one sounds like Skrillex overdosing on amphetamines. Youtube user Frannintendo mashed all the songs into one and I find it's barely listenable. Beware, it could possibly cause compulsive eye spasms and leg twitches. If you can identify a couple of the songs in the mix, you are a Skrillex genius. If not, here are they are: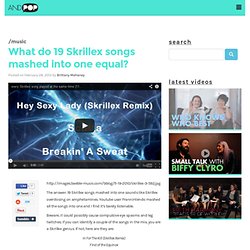 Porter Robinson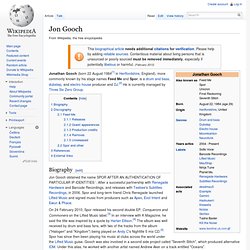 Jon Gooch
Jonathan Gooch (born August 22, 1984 [ 1 ] in Hertfordshire , England ), more commonly known by his stage names Feed Me and Spor , is a drum and bass , dubstep , and electro house producer and DJ . [ 2 ] [ edit ] Biography Gooch obtained the name Spor from one of the first sets of samples he collected, entitled 'Spore Tactics', and a favorite piece of artwork by a friend, Karl Kwasny. [ citation needed ] However, he soon dropped the "e" from the word to balance the arrangement of letters when displayed in a graffiti style. [ citation needed ] After a school friend introduced Gooch to drum and bass, he began experimenting with software to create his own music. Spor attracted the attention of Renegade Hardware 's label manager at the time, Chris Renegade, and secured a deal with the label.
Electronica Oasis
Song Of Storms Dubstep Remix - Ephixa (Download at www.ephixa.com Zelda Step)
Plan B -- Love Goes Down (Doctor P Remix) [HD]