Music
Dubstep DJ Database. What do 19 Skrillex songs mashed into one equal? The answer: 19 Skrillex songs mashed into one sounds like Skrillex overdosing on amphetamines.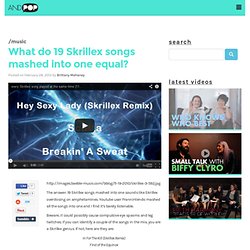 Youtube user Frannintendo mashed all the songs into one and I find it's barely listenable. Beware, it could possibly cause compulsive eye spasms and leg twitches. If you can identify a couple of the songs in the mix, you are a Skrillex genius. If not, here are they are: Hey-jude-flow-chart-20091029-133742.jpg (500×667) MARCONI UNION - WEIGHTLESS by Just Music label.
Porter Robinson. Jon Gooch. Jonathan Gooch (born 22 August 1984[1] in Hertfordshire, England), more commonly known by his stage names Feed Me and Spor, is a drum and bass, dubstep, and electro house producer and DJ.[2] He is currently managed by Three Six Zero Group.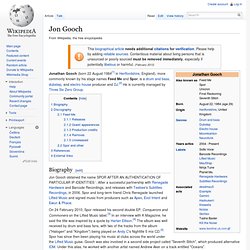 Biography[edit] On 24 February 2010, Spor released his second double EP, Conquerors and Commoners on the Lifted Music label.[3] In an interview with K Magazine, he said the title was inspired by a quote by Harlan Ellison.[4] The album was well received by drum and bass fans, with two of the tracks from the album ("Halogen" and "Kingdom") being played on Andy C's Nightlife 5 mix CD.[5] Spor has since then been playing his music at clubs across the world under the Lifted Music guise. Gooch was also involved in a second side project called "Seventh Stitch", which produced alternative IDM.
Concerts
Electronica Oasis. Song Of Storms Dubstep Remix - Ephixa (Download at www.ephixa.com Zelda Step) Plan B -- Love Goes Down (Doctor P Remix)
---