Productivity
Geekpreneur
One of the problems of working online is keeping track of your life. It doesn't matter whether you are researching for an offline job or are a hardcore web worker. In the past, a lot of us have used paper day planners, but if a significant part of your day is spent online, you likely have digital information to track. One of the most powerful and flexible ways to do this and stay productive is with a Personal Dashboard. A Personal Dashboard doesn't have to be just for your personal affairs but can include aspects of your life and work on or offline.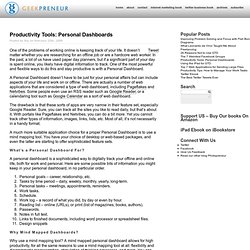 Cayra Mindmapping
SmartDraw: Working Smarter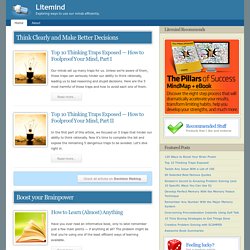 Making great decisions can be tricky: there are many hidden traps and potential roadblocks you need to be aware of. Here are 5 practical, actionable insights to help you make the best possible decisions to improve your life. Read more… Making decisions is a fundamental life skill, and we can all learn to become much better at it.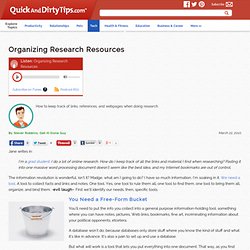 Get-It-Done Guy
Jane writes in: I'm a grad student. I do a lot of online research.
Spreeder is a free service provided by 7-Speed-ReadingTM. If you like this site, please have a look at our powerful 7 Speed Reading Software. Spreeder.com is a free online speed reading software designed to improve your reading speed and comprehension. Spreeding 1 word @ 300 wpm Paste the text you'd like to speed read here: Speed reading is the art of silencing subvocalization.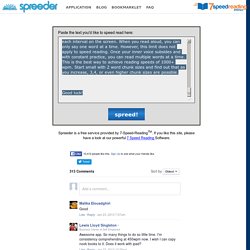 'Any idea, plan, or purpose may be placed in the mind through repetition of thought.' ~Napoleon Hill By Leo Babauta I sometime get accused, by readers who have been reading me for awhile, of repetition. I repeat concepts when it comes to habits, simplicity, mindfulness.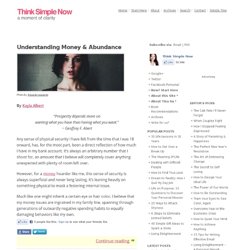 Photo by Hannes Caspar By Kate Carpenter "We grow primarily through our challenges, especially those life-changing moments when we begin to recognize aspects of our nature that make us different from the family and culture in which we have been raised." ~ Caroline Myss When Oprah Winfrey interviewed Jane Fonda for The Oprah Magazine, these two amazing women touched briefly on the subject of caring about what others think of them. Oprah: I've read that, like me, you've always struggled with the disease to please. Jane: I used to walk into a party and think, Oh, my God, will I be interesting enough? Will people like me? Will I be pretty enough?