Productivity
Geekpreneur
One of the problems of working online is keeping track of your life. It doesn't matter whether you are researching for an offline job or are a hardcore web worker. In the past, a lot of us have used paper day planners, but if a significant part of your day is spent online, you likely have digital information to track. One of the most powerful and flexible ways to do this and stay productive is with a Personal Dashboard. A Personal Dashboard doesn't have to be just for your personal affairs but can include aspects of your life and work on or offline.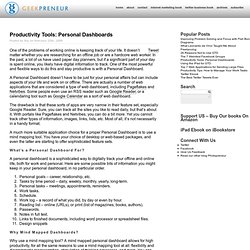 Instant signup. Highest revenue. Use the best. Inherit the most. Park your domain names on our fully automated system designed to rejuvenate domain parking.
SmartDraw: Working Smarter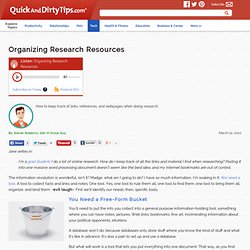 Get-It-Done Guy
Episode 73: March 22, 2010 | | by Stever Robbins Jane writes in:
Time tracking - that works.