Existing research on SNschooling
MIG, Inc. 1413.pdf (Objet application/pdf) DEAFSPACE DESIGN GUIDELINES : hbhm architecture. DEAFSPACE Deaf people inhabit a rich sensory world where vision and touch are a primary means of spatial awareness and orientation.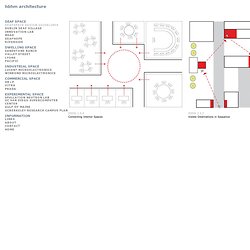 Many use sign language, a visual-kinetic mode of communication and maintain a strong cultural identity built around these sensibilities and shared life experiences. Our built environment, largely constructed by and for hearing individuals, presents a variety of surprising challenges for deaf people. Recently, deaf people have responded to these designs with their own particular way of altering their surroundings to fit their unique ways-of-being. This approach is often referred to as DeafSpace. . When deaf people congregate the group customarily works together to rearrange furnishings into a "conversation circle" to allow clear sightlines so everyone can participate in the visual conversation.
Universal Design in Education. Schools of the 21st Century | Features | Extra Sensory Perception. Building Great K-12 Schools in Economically Challenging Times In these tough times making good school design decisions has never been more difficult or more important.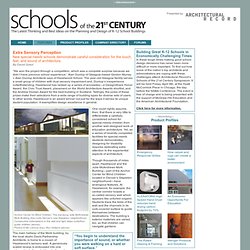 To find out how some of the nation's top architects and administrators are coping with these challenges attend Architectural Record's Schools of the 21st Century Symposium. It will be held Friday, April 9th, at the Hyatt McCormick Place in Chicago, the day before the NSBA Conference. The event is free of charge and is being presented with the support of McGraw-Hill Education and the American Architectural Foundation. Click here for more information. SEN School Design; Inclusion, Integration and Inspiration. 7 Must-Read Books on Education. By Maria Popova What the free speech movement of the 1960s has to do with digital learning and The Beatles.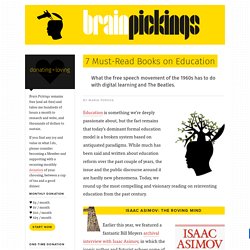 Education is something we're deeply passionate about, but the fact remains that today's dominant formal education model is a broken system based on antiquated paradigms. Habits and Habitats: Introducing the IDEA. Building Schools for the Future: 5 Lessons for Future Researchers. Orion Academy - Asperger's NLD High School. About Shepherds College. Hellerup Skole - Hellerup School - Jens Guldbaek - Picasa Albums Web. Permaculture « The Wild Green Yonder. By Adam Brock The phrase "sustainable design" is often associated with things like bioplastic, solar-powered flashlights, or cradle-to-cradle office furniture.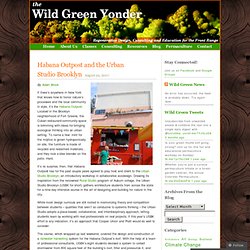 While these and other innovations continue to push the green design envelope, even the most forward-thinking ecoproducts can't honestly be called sustainable quite yet: they're still nowhere close to eliminating their negative impact on the planet. The good news, though, is that actual sustainable design is entirely possible. :: Aadharshila Vatika School :: Un foyer coloré pour accompagner les autistes vers l'autonomie (diaporama) On croirait que le bâtiment se trouve à l'angle de deux rues.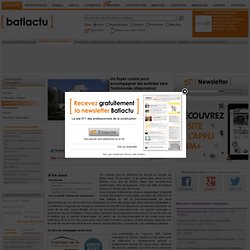 Et pourtant, il se situe bien dans la rue Braille (12e arrt de Paris). Mais son architecture particulière, très anguleuse, crée cet effet d'optique lorsqu'on est au bas de la rue. A la croisée d'éléments urbains disparates, implanté sur les deux-tiers d'une petite parcelle de 209 m2, le site intègre en fait la perpendicularité de deux géométries qui se rencontrent et respectent ainsi le décalage des deux trames existantes. « Le bâtiment s'appuie sur le pignon existant et vient finir la séquence urbaine qui démarre en haut de la rue Louis Braille et qui se terminait jusqu'alors par un pignon aveugle », expliquent les architectes. L'occupation partielle de la parcelle engendre un recul de plus de 6 mètres qui a permis d'aménager un jardin au rez-de-chaussée et de créer une cour intérieure et d'ouvrir des vues vers l'est.
Resource List: Special Education Accommodation. Information on special education classroom and facility design, compiled by the National Clearinghouse for Educational Facilities.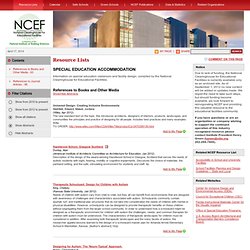 References to Books and Other Media Universal Design: Creating Inclusive EnvironmentsSteinfeld, Edward; Maisel, Jordana (Wiley, Apr 2012) The new standard text on the topic, this introduces architects, designers of interiors, products, landscapes, and communities the principles and practice of designing for all people. Includes best practices and many examples. 408p TO ORDER: The least restrictive environment ... - Jean B. Crockett, James M. Kauffman.
SPECIAL EDUCATION NEEDS CLASSROOM, FERGUSSON INTERMEDIATE SCHOOL. Special Education Needs / High Needs Classroom for Fergusson Intermediate School.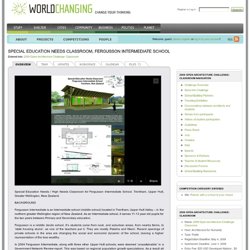 Trentham, Upper Hutt, Greater Wellington, New Zealand. Fergusson Intermediate is an Intermediate school (middle school) located in Trentham, Upper Hutt Valley – in the northern greater Wellington region of New Zealand. As an Intermediate school, it serves 11-13 year old pupils for the two years between Primary and Secondary education. 45540075. Une école spéciale remporte le prix d'architecture le plus prestigieux de la Nouvelle Zélande. Par Michael Deaker, Consultant en éducation et en communications, Nouvelle-Zélande La Wilson School à Takapuna, Auckland, a remporté en mars 2009 la Médaille de l'Architecture décernée chaque année en Nouvelle Zélande, la récompense la plus prestigieuse du pays pour un bâtiment.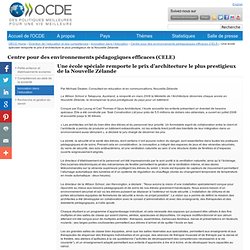 Conçue par Eqo Leung et Carl Thomas d'Opus Architecture, l'école accueille les enfants présentant un éventail de besoins spéciaux. Elle a été construite par Teak Construction Ltd pour près de 5.5 millions de dollars néo-zélandais, a ouvert en juillet 2008 et accueille jusqu'à 36 élèves. « Les architectes ont fait du bien-être des élèves et du personnel leur priorité.
ERIC - Education Resources Information Center. L'architecture des écoles au xxe siècle. Il existe trop de manuels sur l'architecture des écoles pour les citer ici.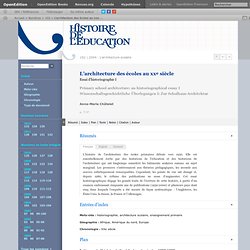 On pourra se reporter, par exemple, à la liste dressée par Malcolm Seaborne, « Works on school architecture and building published between 1800 and 1880 » dans l'introduction de la réédition de l'ouvrage de E.R. Robson, School architecture, New York, Leicester University Press, 1972, pp. 27-34. Pour les panoramas, on peut citer Félix Narjoux : Les Écoles publiques, construction et installation en France et en Angleterre, Paris, 1877, 200 p. ; Les Écoles publiques, construction et installation en Belgique et en Hollande, Paris, 1878, 254 p. ; Les Écoles publiques, construction et installation en Suisse, Paris, 1879, 266 p. ; Carl Hinträger : Die Volksschulhäuser in den verschiedenen Ländern I.
Volks-schulhäuser in Schweden, Norwegen, Dänemark und Finnland, Stuttgart, 1894, 179 p. ; II. Playscapes. Children's Outdoor Play & Learning Environments: Returning to Nature. An edited version of this article was published in the March/April 1998 issue ofEarly Childhood News magazine Children's Outdoor Play & Learning Environments: Returning to Nature By Randy White & Vicki Stoecklin It is unfortunate that children can't design their outdoor play environments.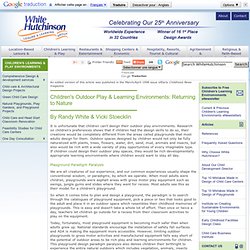 The Natural Environment for Children's Self-Education: How The Sudbury Valley School is Like a Hunter-Gatherer Band. A major theme of this blog is that we come into the world with instincts that are well designed to promote our education . We have instincts to observe, explore, play, and converse with others in ways that endow us with the skills, knowledge, and values needed to live and thrive in the physical and social world into which we are born. We do this with great intensity and joy. These educational instincts were shaped by natural selection during the hundreds of thousands of years in which our ancestors survived as hunter-gatherers (see August 2 posting ).
We might expect, therefore, that these instincts would operate best in the social environment of a hunter-gatherer band, or in a modern environment that replicates certain aspects of a hunter-gatherer band. Article : Natural Environment Elevates the Learning Experience. School facilities are evolving from traditional indoor learning spaces to multiple-dimensional spaces that use the entire campus as a learning environment. During our school planning work sessions and design charrettes with students, the message they consistently convey to our designers is the desire to freely move outdoors during the day.
It is clear that access to outdoor spaces enhances the overall educational and social experience. Studies by the American Institutes for Research and the Council for Educational Facility Planners International indicate students' overall health and test scores can benefit from outdoor activity. The overarching question isn't how can we provide innovative and flexible outdoor spaces to invigorate students and instructors within a budget; but how can we afford not? Creating Play Environments For Children With Special Needs. Educators are gradually acknowledging the appropriateness of children's play as a natural avenue for learning, social experiences and emotional enrichment (Dempsey & Frost, 1993).
They are increasingly aware of play's benefits (Elkind, 1988) due to a growing body of literature related to the design of play environments (Frost, 1992; Olds, 1989). Unfortunately, educators remain uninformed about one key aspect of play environment design--the safe inclusion of children with special needs. In order to include all children, we must move quickly to determine how caregivers and educators can increase safety in play environments. We must also establish who is responsible for monitoring and ensuring the safety of play environments in integrated settings. Travels Around the Playground, by JC Boushh, CPSI. Print this article As NRPA fast approaches, I look forward to seeing many of my peers and mentors in the playground industry.
My travels this month take us to Playful Spaces; the National Program for Playground Safety announcement of new School Outdoor Play Inspector training; news on the ASTM Public Playground committee meeting in St. Louis, MO; the National Association of the Education of Young Children conference on "Play: Where Learning Begins" call for proposals; Playground Art; and the Children in the City Conference in Rotterdam, Netherlands. As I reflect on this past summer and the articles and lectures I have given on the value of play, I think about the manufacturers, sales reps and installers who make play possible for children worldwide.
Journal of Environmental Psychology : Educational issues, school settings, and environmental psychology* SpringerLink - Abstract. Developing an Adaptive Learning Environment for the Disabled. SNOW - Teaching Strategies. Classroom management. Pond Meadow Special Needs School, Building, Pond Meadow School, DSDHA. Least Restrictive Educational Environment. Adapting the Classroom Learning Environment. Designing learning environments for all children. What to Look for in a Classroom. The relationship between school size, student teacher ratio and school efficiency | Education. Welcome to the Centre for Accessible Environments - specialist access auditors and access consultants. LINKING ARCHITECTURE AND EDUCATION, architecture books. MODERN SCHOOLS, architecture books. TV - Search Page. Classroom Design for Living and Learning with Autism.
---