Making books
To be honest, recovering books to coordinate on your shelf seems a little frivolous. BUT. It's so pretty! And so many of the crafts I make are frivolous anyway. Because unnecessary crafting is fun. See how the justification works out?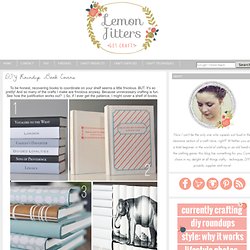 DIY Roundup: Book Covers
Google Image Result for http://jimmiekepler.files.wordpress.com/2012/01/illustrated-man.jpg
We love to integrate books into our decor, but does your child have favorite books that aren't quite in display condition? Beat up paperbacks can easily be turned into custom hardbacks with some scrap cardboard, fabric, a gluestick, and an inkjet printer. Unleash your inner graphic designer with this quick and easy tutorial! Materials: cardboard about 1/3 yard of cotton fabric glue stick tape one sheet of cardstock 1. Lie your book on the cardboard and trace it.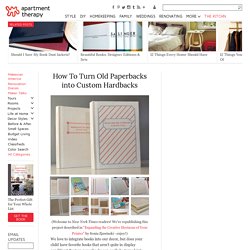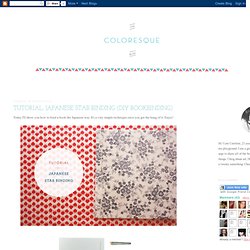 Today I'll show you how to bind a book the Japanese way. It's a very simple technique once you get the hang of it. Enjoy!
Tutorial: Japanese Stab Binding (DIY bookbinding)