CX717
Modafinil CX717 Pill Offers Mental Boost – Better Than Caffeine
metylofenidat , pamięć , skutki uboczne , środki pobudzające , uzależnienie , zmęczenie Miliony ludzi na świecie zażywają, nie zawsze bezpieczne, środki pobudzające. Mają poprawiać pamięć czy usuwać zmęczenie. W tej dziedzinie farmakologii szykuje się prawdziwy przełom.
Środki pobudzające nie zawsze bezpieczne - amfetamina, Depresja, drzwi, glutaminian, guarana - Zdrowie - poradnikzdrowie.pl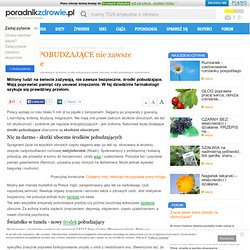 Czy można czuć się wypoczętym po kilku zarwanych nocach?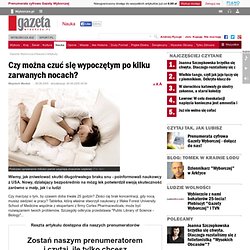 Piano to abonamentowy dostęp do najlepszych treści w polskim internecie, w tym do pełnej internetowej "Gazety Wyborczej" w dniu wydania drukowanego. Za jedyne 19,90 złotych miesięcznie Piano umożliwia także lekturę naszych magazynów: Dużego Formatu , Wysokich Obcasów , Ale Historii , Magazynu Świątecznego i Piątku Ekstra . To nie wszystko - wyłącznie abonenci mają pełny dostęp do najlepszych komentarzy, opinii i wszystkich reportaży Gazety Wyborczej. W ramach abonamentu Piano nasze treści można przeglądać w internecie już w dniu wydania drukowanego. Aby dowiedzieć się więcej kliknij w ten link .
CX717 i lecznicze wlasciwosci MDMA : - Uzależnienia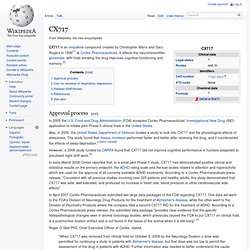 CX717 is an ampakine compound created by Christopher Marrs and Gary Rogers in 1996 [ 1 ] at Cortex Pharmaceuticals . It affects the neurotransmitter glutamate , with trials showing the drug improves cognitive functioning and memory. [ 2 ] [ edit ] Approval process In 2005 the U.S.
CX717