Python
evennia - An innovative MUD server based on Python and Twisted + Django.
Evennia is an open-source Python-based MUD/MU`*` server/codebase using modern technologies. Evennia allows creators to design and flesh out text-based massively-multiplayer online games with great freedom.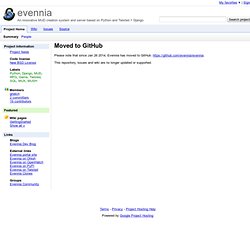 US 2012
Kicking Ass and Taking Names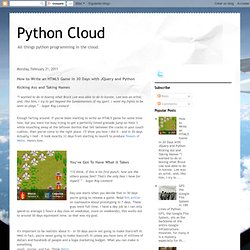 How to Write an HTML5 Game in 30 Days with JQuery and Python
Hola. ¡Buenos días a todos! En esta oportunidad les vengo a dejar algo básico para empezar la programación de aplicaciones para Android en lenguaje Python, si bien no les explicaré cómo funciona ni mucho menos, les dejaré algunas funciones para que ustedes quizás puedan expandir y desarrollar algo.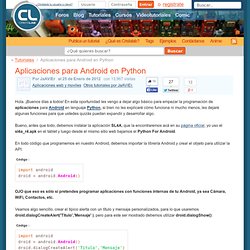 Aplicaciones para Android en Python