Juegos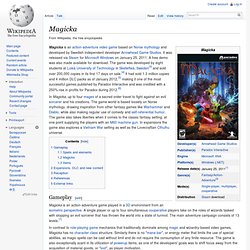 Magicka
Gameplay[edit]
Top 10 pixel-art iPhone games | iPhone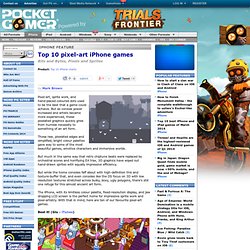 Pixel-art, sprite work, and hand-placed coloured dots used to be the best that a game could achieve. But as console power increased and artists became more experienced, these pixelated graphics quickly grew from humble necessity to something of an art form.
Chance is always powerful, let your hook always be cast; in the pool where you least expect it, there will be a fish.
Computer Games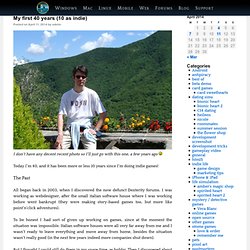 Making and selling visual novels and dating sims - indiePub Games
Although both visual novels (VNs) and dating sims have been gaining popularity in western markets, many people still don't know exactly what they are or, more likely, have the wrong idea about them.
Welcome to indiePub Games
El motor de novela visual Ren'Py es un motor de juego libre que permite crear novelas visuales, un tipo de historia interactiva a través de ordenador.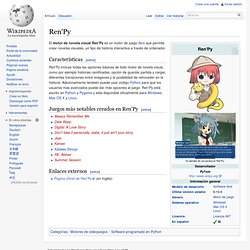 Ren'Py
yume nikki
Como quizás ya sabéis Katawa Shoujo significa literalmente "Adolescente Discapacitada" y trata de la vida de un adolescente(Hisao Nakai) que, tras recibir el infarto más cruel existente, es diagnosticado con arritmia y trasladado a un instituto para personas discapacitadas (Yamaku).
Katawa Shoujo: Review y OST | Magapad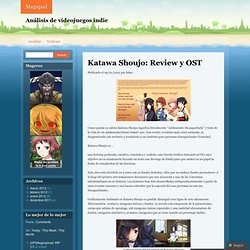 Adam Atomic
Tecnogaming Games
Shadow Era Trading Card Game - Free TCG for iPhone, Android and Web
Combate de preparación
El Humble Indie Bundle está de vuelta esta vez en Android, junto con su dinámica de pagar lo que quieras por un montón de juegos de desarrolladores independientes. Si no tienes un dispositivo Android, no te preocupes, los juegos son multiplataforma y los puedes tener también en Windows, Mac y Linux.
Humble Indie Bundle ¡para Android!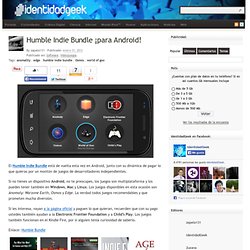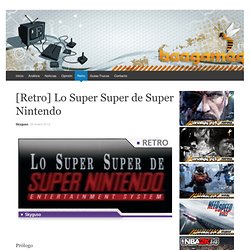 Mundo Retro: Lo Super Super de Super Nintendo | BeeGamer
"Uno de los grandes placeres de la vida es poder mirar atrás y disfrutar del recuerdo de una vida vivida.
Mighty Monsters
Zona Arcade. Construye, Restaura y Decora tu Máquina Arcade y Pinball.