C++
El blog de Giovanni Cortés | Programación y tecnología en español
Si me preguntaran sobre cual es el mejor lenguaje para programar videojuegos, diría que depende. Depende del próposito, plataforma, tipo de juego y un sin fin de detalles más. Pero si me dijeran que dijera el más general, el más usado, el más potente y en el que estén hechos la mayoría de las superproducciones de las grandes compañías diría sin pensármelo dos veces.
Guía aprender programar videojuegos con C++ | Razón Artificial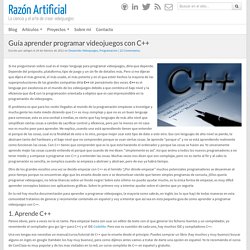 Razón Artificial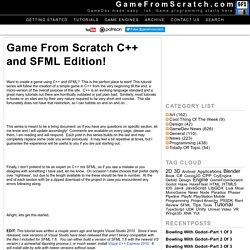 Want to create a game using C++ and SFML? This is the perfect place to start! This tutorial series will follow the creation of a simple game in C++ from the very beginning till the end, a micro-version of the overall purpose of this site.