Android
The Project Gutenberg eBook of The Yellow Horde, by Hal G. Evarts.
Entrenando con Hinako llega al Android | ChikiOtaku
Por Feel en Noticias , Otaku, Ocio y Geek .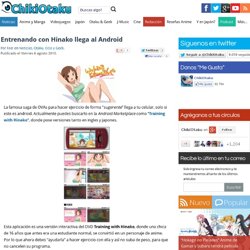 LibrosWeb.es - Libros gratuitos sobre HTML, CSS, JavaScript, AJAX y otras tecnologías web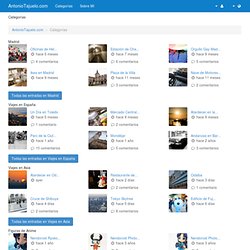 Categorías Madrid Zoo de Madrid hace 8 meses 6 comentarios
Categorías
Aprende a programar Android gracias a Youtube | TheBlackDroid
Zombies stürmen deine Straße, die Zombie Lane. Jetzt liegt es an dir, zurückzuschlagen! Empfohlen für alle Fans von Zombie-Spielen wie Plant vs Zombies und Pumpkins vs Monsters. Das preisgekrönte, beliebte Facebook-Zombie-Spiel von Digital Chocolate gibt es endlich auch für Android.
Zombie Lane - Aplicaciones de Android en Google Play