Adobe Photoshop
EmailEmail I have been using Photoshop since the 5th version when I was still a kid, watched dozens of tutorials but even after 10+ years of usage I cannot say I know it well. What I've learned is that you should never stop learning! The best why to learn Photoshop is of course by watching lots of tutorials, and the best part is that there are thousands of them, not to mention that most of them are completely free. The only problem is probably finding the best Photoshop tutorials and some time for it.
Start - 30 Best Photoshop Tutorials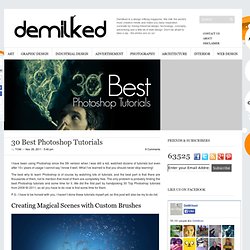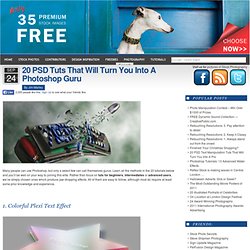 Many people can use Photoshop, but only a select few can call themselves gurus. Learn all the methods in the 20 tutorials below and you'll be well on your way to joining this elite. Rather than focus on tuts for beginners, intermediates or advanced users, we've simply chosen ones which produce jaw-dropping effects. All of them are easy to follow, although most do require at least some prior knowledge and experience.