BasicosPermacultura
Around a third of the world's population have no access to electricity. If you're like me, you've spent your entire life being able to plug in. Do we ever give a thought to what life would be like if the various appliances we've come to rely on were to suddenly stop working?
Permaculture Research Institute of Australia » A Refrigerator th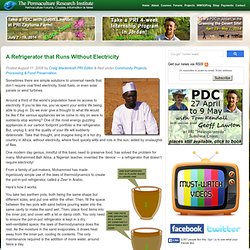 Permaculture Pros site
YouTube channel
Sustainability Store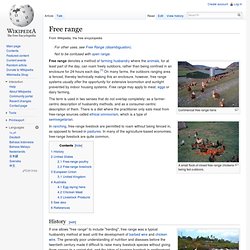 Commercial free range hens A small flock of mixed free-range chickens being fed outdoors. Free range is a term which denotes a method of farming husbandry where the animals can roam freely for food, rather than being confined in an enclosure. [ 1 ] On many farms, the outdoors ranging area is fenced, thereby technically making this an enclosure, however, free range systems usually offer the opportunity for extensive locomotion and sunlight prevented by indoor housing systems.
Free range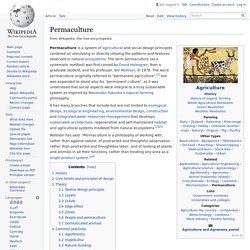 Permaculture is a branch of ecological design , ecological engineering , and environmental design which develops sustainable architecture and self-maintained horticultural systems modeled from natural ecosystems . [ 1 ] [ 2 ] The core tenets of permaculture are: [ 3 ] [ 4 ]