Коды. html
Азбука блоггера: символы
Personalize Social Messages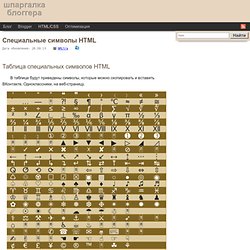 Специальные символы HTML - ✍ ☂ ☎
Таблица специальных символов HTML.
Shorthand options Several of the main options have shorthand notation for declaring their values.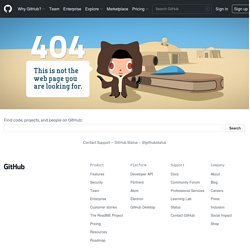 qTip2 - Pretty powerful tooltips - Tutorials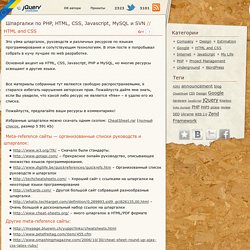 Шпаргалки по PHP, HTML, CSS, Javascript, MySQL и SVN
Это уйма шпаргалок, руководств и различных ресурсов по языкам программирования и сопутствующим технологиям. В этом посте я попробывал собрать в кучу лучшее по web разработке.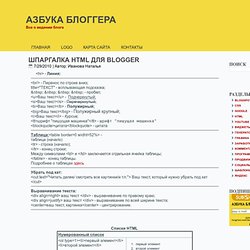 Азбука блоггера: Шпаргалка по HTML для блоггера
<hr> - Линия:
Cкрытый текст в сообщениях блога - Ruby Brewed
Или «как в блоге прятать текст под спойлеры ». Недавно написал небольшой javascript-компонент Widget SpoilerManager для использования скрытого текста в блоге.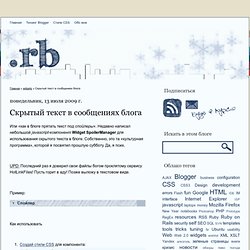 Красивое оформление статей в блоге Blogger/Blogspot