Composition
SHEET MUSIC. Audiopad. Audiopad is a composition and performance instrument for electronic music which tracks the positions of objects on a tabletop surface and converts their motion into music.
One can pull sounds from a giant set of samples, juxtapose archived recordings against warm synthetic melodies, cut between drum loops to create new beats, and apply digital processing all at the same time on the same table. Audiopad not only allows for spontaneous reinterpretation of musical compositions, but also creates a visual and tactile dialogue between itself, the performer, and the audience. Key Chords. Key Chords is an interactive chord chart that allows you hear and see and arrange chords. - Click on a chord to preview how it sounds. - Drag and drop to arrange chords on the timeline - Tweak the settings to control the playback speed Or role the dice until you discover something that fits your mood.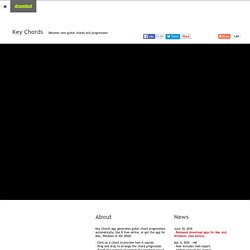 Select a Key: Select your favorite "Key" and whether you want to use the "Major" or "Minor" scale. The resulting chord chart will display a good number of "usable" chords that all work "in the key of" the selected scale. Traditional - Still, Still, Still (Choral SATB + Soprano solo) CHORD CHART for Piano, Organ and Electronic Keyboard - eBay (item 310206780031 end time Nov-09-10 01:49:17 PST) Place bid Review and confirm your bid Bid confirmation.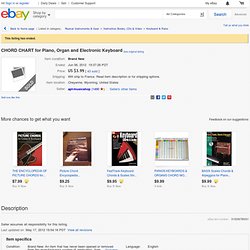 START A CHOIR. Noteflight.
---