Scuba
Johnsen Lab - Benthic Species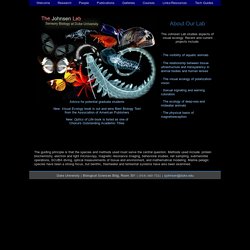 jump to: index | Life on Land | Coral Reef | Life at Sea | Pelagic Species | Local Nature | Bioluminescence Benthic species from The Gulf of Mexico (Brine Pool, Garden Bank, Vioska Knoll, Green Canyon) and the Bahamas (Gouldings Cay, Little San Salvador) A few are from coral reefs, but most were found at depths from 1000 to 3000 feet.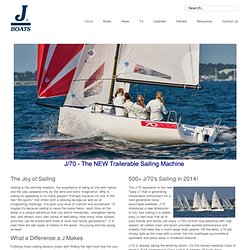 The Joy of Sailing Sailing is the ultimate freedom, the experience of being at one with nature and the sea, powered only by the wind and one's imagination. Why is sailing so appealing to so many people? Perhaps because it's one of the few "life sports" that offers both a relaxing escape as well as an invigorating challenge.
J/Boats: Better Sailboats for People Who Love Sailing. The Ultimate Cruising-Racing-One-Design Sailboats. Try J Sailing Gear, Sailing Clothing, Sailing Calendar, Caps, Vests, Jackets, T-Shirts, Books
Make: Online : Hold Fast, a documentary about anarchy and sailing
Kjetil Kjernsmo's illustrated guide on Finding the directions without a compass You are lost. I mean really lost.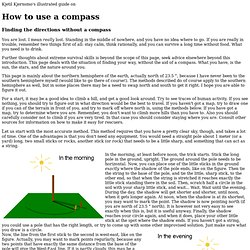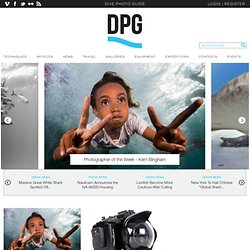 DPG is a comprehensive underwater photography website and community for underwater photographers. Learn underwater photography techniques for popular digital cameras and specialized professional underwater equipment (wide angle, macro, super macro, lighting and work flow). Read latest news, explore travel destinations for underwater photography.
Online Scuba Diving Community - Equipment, Dive Travel, Training and More!
10 animals with the longest life spans