Scuba
Johnsen Lab - Benthic Species. Jump to: index | Life on Land | Coral Reef | Life at Sea | Pelagic Species | Local Nature | Bioluminescence Benthic species from The Gulf of Mexico (Brine Pool, Garden Bank, Vioska Knoll, Green Canyon) and the Bahamas (Gouldings Cay, Little San Salvador) A few are from coral reefs, but most were found at depths from 1000 to 3000 feet.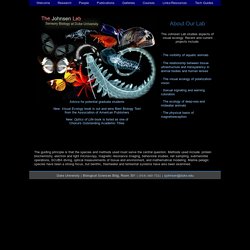 J/Boats: Better Sailboats for People Who Love Sailing. The Ultimate Cruising-Racing-One-Design Sailboats. Try J Sailing Gear, Sailing Clothing, Sailing Calendar, Caps, Vests, Jackets, T-Shirts, Books. Online : Hold Fast, a documentary about anarchy and sailing. How To Use a Compass - when you have no compass.... Kjetil Kjernsmo's illustrated guide on Finding the directions without a compass You are lost.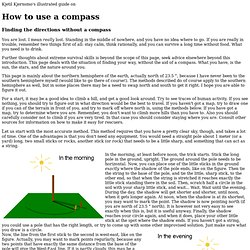 I mean really lost. Underwater Photography & Video: DivePhotoGuide.com.
Scuba Photos
Online Scuba Diving Community - Equipment, Dive Travel, Training and More! 10 animals with the longest life spans.
---