Board Games
The Settlers of Catan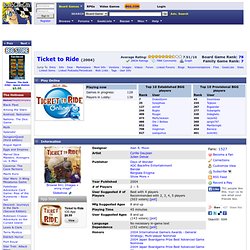 Ticket to Ride | Board Game
With elegantly simple gameplay, Ticket to Ride can be learned in 3 minutes, while providing players with intense strategic and tactical decisions every turn. Players collect cards of various types of train cars they then use to claim railway routes in North America.
Carcassonne
The players are plantation owners in Puerto Rico in the days when ships had sails.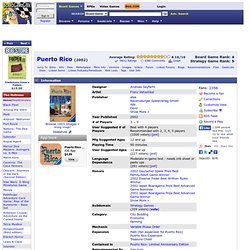 boardgamegeek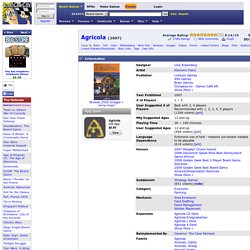 Agricola
In Agricola , you're a farmer in a wooden shack with your spouse and little else.