Sci-Fi
Meat. I'm honored that this often shows up on the internet.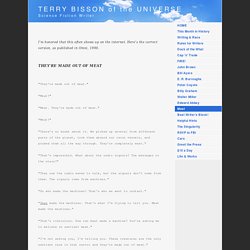 Here's the correct version, as published in Omni, 1990. "They're made out of meat. " 10 great science fiction novels that have been banned. @djscruffy: And that's why you're a heathen and should be burned at the stake.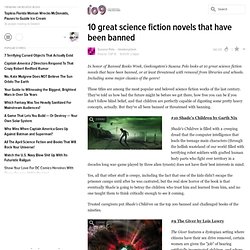 @djscruffy: In defense of public schools, I would suggest that the reason many of these books are challenged so often is that they're frequently included in school curriculums and libraries. I grew up in a state that, according to these links, engaged in book-burning less than a decade before my birth. That makes me shudder. But I'm also the child of a public school teacher and am familiar with my mother's and many of her peers' views on children's reading materials.
---