A Bit Longer Comics
Extraordinary
Dresden Codak
unnamed pearl
Official Adam Hughes Website
DEMONOLOGY 101: an online comic about high school and other forces of evil By Faith Erin Hicks
Read the comic!
Nowhere Girl - Comics
The Sleepwalkers
Ryan Andrews :: Our Blood Stained Roof
The Comic Book Periodic Table of the Elements
flowchart.jpeg (JPEG Image, 2147x1926 pixels)
MONICA BEETLE by BRYAN LEE O'MALLEY
I drew this during the making of Scott Pilgrim Vol 2 . I wanted to mess around a bit, but I guess I didn't want to stray too far. And so, Monica Beetle.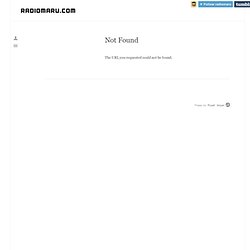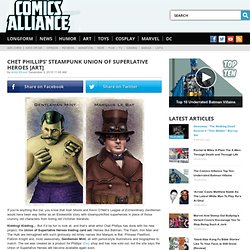 Chet Phillips' Steampunk Union of Superlative Heroes [Art
Dec 3rd 2010 By: Andy Khouri If you're anything like me, you know that Alan Moore and Kevin O'Neil's League of Extraordinary Gentlemen would have been way better as an Elseworlds story with steampunkified superheroes in place of those crummy old characters from boring old Victorian literature. Kidding! Kidding... But it'd be fun to look at, and that's what artist Chet Phillips has done with his new project, the Union of Superlative Heroes trading card set .
27 Hot Girls Dressed As Hot Video Game Characters: Pics, Videos, Links, News
RIDING WITH STRANGERS
t o d d b o t . c o m - the comics and music of adrian todd webb