3D Browsing
Video. Chrome with 3D. How does it work?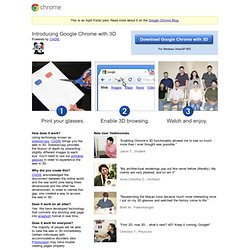 Using technology known as stereoscopy, CADIE brings you the web in 3D. Stereoscopy provides the illusion of depth by presenting slightly different images to each eye. 3D User Interfaces. Tactile 3D Interface - Software to browse, explore, and organize your file-system in 3D. This is no game.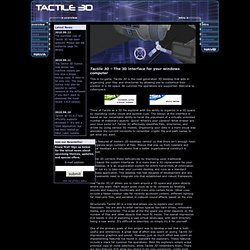 Tactile 3D is the next generation 3D desktop that aids in organizing your files and directories by allowing you to customize their position in a 3D space. All common file operations are supported. Eagle Mode. Video.
---