Illustrator
Intricate Vector Patterns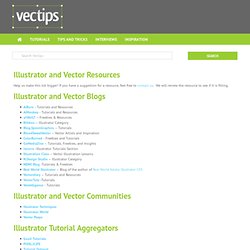 Help us make this list bigger! If you have a suggestion for a resource, feel free to contact us . We will review the resource to see if it is fitting.
Illustrator and Vector Resources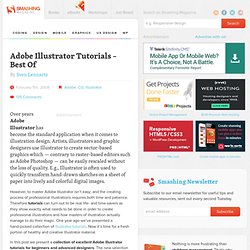 Over years Adobe Illustrator has become the standard application when it comes to illustration design. Artists, illustrators and graphic designers use Illustrator to create vector-based graphics which — contrary to raster-based editors such as Adobe Photoshop — can be easily rescaled without the loss of quality. E.g., Illustrator is often used to quickly transform hand-drawn sketches on a sheet of paper into lively and colorful digital images.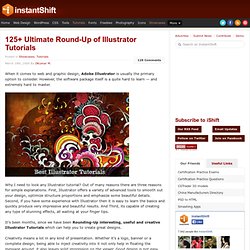 When it comes to web and graphic design, Adobe Illustrator is usually the primary option to consider. However, the software package itself is a quite hard to learn — and extremely hard to master. Why I need to look any Illustrator tutorial?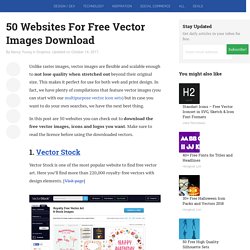 Vector images have not fix resolution, that means they can be boost up to any dimension without loosing the image quality. They are great for print ads, flash animations and designers loved them because it gives great flexibility. So if you are looking for clip-arts, icons or images for your design project, don't settle for raster images just yet, here's 50 Websites To Download Free Vector Images . Full content after jump.
Learn how to earn $125 or more per hour as a freelancer - Click Here If you're interested in improving your skills with Adobe Illustrator or finding resources that can make you more effective and efficient with your time in Illustrator, this is the collection for you. Articles: For getting started and learning more about Illustrator, here are some helpful articles. 7 Things You Didn't Know Illustrator Could Do – Attitude Design Journal Illustrator's Pen Tool: The Comprehensive Guide – VECTORTUTS
Adobe Illustrator Toolbox - Web Design Blog – DesignM.ag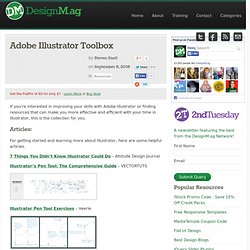 Before writing the tutorial 'Making a Modern Abstract Scene', I went to do some research on Vector Photoshop Brushes. So the list I am sharing with everyone this time mainly focus on vector arts. Pay attention to those made by IHEA as they are simply amazing! I tried to link most of the brushes back to the creators' personal site. So we can see other amazing works from them. Click on the thumbnails below to view them .
40 Sets of Cool Vector Brushes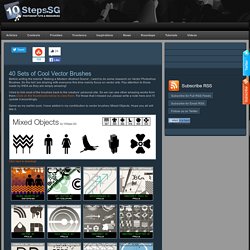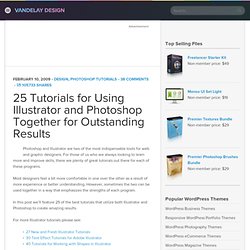 Published in Design , Photoshop Tutorials Photoshop and Illustrator are two of the most indispensable tools for web and graphic designers. For those of us who are always looking to learn more and improve skills, there are plenty of great tutorials out there for each of these programs.