Kids
Webrangers. This is the National Park Service's on-line Junior Ranger program for kids of all ages.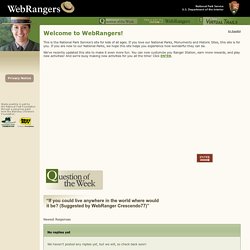 If you love your National Parks, Monuments and Historic Sites, this site is for you. Play more than 50 games and learn about your National Parks. Congratulations to our 200,000th WebRanger! WebRanger "Lacrosse3" recently became the 200,000th person to sign up for an account on the WebRangers website. We've ordered new desks, chairs, posters and bookshelves.
CryptoKids™ America's Future Codemakers & Codebreakers.
Reading. Interactive. Science. ZOOM . funny. Test-Taking Tips. Listen Do you sweat, chew your pencil, and feel butterflies in your stomach as your teacher hands out a test?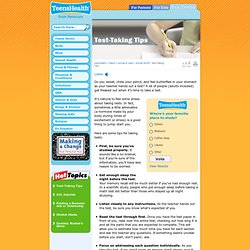 A lot of people (adults included) get freaked out when it's time to take a test. For Kids-Fun Zone.
---