Books
What's Next™ Database. Our What's Next™: Books in Series database helps you search series fiction.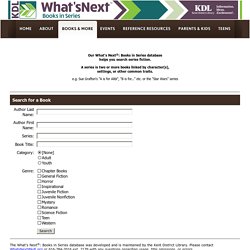 A series is two or more books linked by character(s), settings, or other common traits. e.g. Sue Grafton's "A is for Alibi", "B is for... " etc. or the "Star Wars" series Search for a Book The What's Next™: Books in Series database was developed and is maintained by the Kent District Library. Book reviews: Find the best new books. Len Bailey: Why I Chose Sherlock Holmes To Solve Bible Mysteries. Len Bailey is the author of Sherlock Holmes and the Needle's Eye ($15.99, Thomas Nelson) In my new book I needed a detective to travel back in time to solve ten Bible mysteries.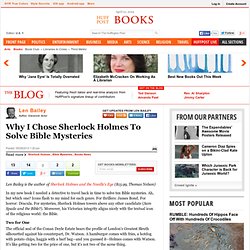 Ah, but which one? 20 Brilliant Bookshelves for Modern Bookworms. As the famous saying goes, I like big books and I cannot lie.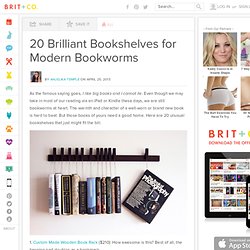 Even though we may take in most of our reading via an iPad or Kindle these days, we are still bookworms at heart. The warmth and character of a well-worn or brand new book is hard to beat. But those books of yours need a good home. Angela (Rice Lake, WI)'s review of Ordinary Grace. The Proust Blog.
QUOTES
Booklists;. Nina Katchadourian. Science fiction. Bartleby.com: Great Books Online -- Quotes, Poems, Novels, Classics and hundreds more. Recipes. The Pioneer Woman - Ree Drummond. Deliciously Clean Reads. Laurie R. King: Mystery Writer. Book Reviews, Author Interviews - BookPage.com. Main Page. Arts & Letters Daily - ideas, criticism, debate. All about Books, Reviews, Recommendations and Authors. What if you can leave your life and its problems behind and go places - to other countries, worlds, galaxies and back and forth in time?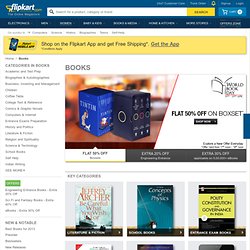 Books are that one medium that will grant you full access to anywhere and everywhere, allowing you to escape into your imagination with rich descriptions of everything you might not otherwise get to see in your lifetime. Reading books is a hobby that most of us do not devote time to specifically, but on a rainy day when nothing else seems interesting, a quick peek into your bookshelf will reveal hidden gems that will keep you enthralled for the next several hours. Books also improve your knowledge span, in small ways and big, and greatly broaden your vocabulary as well.
The World's Biggest Free Book Club - Catch and Release Used Books.
Food
GalleyCat - The First Word On the Book Publishing Industry. Share Book Recommendations With Your Friends, Join Book Clubs, Answer Trivia. 7 Books We Lost to History That Would Have Changed the World. The vast majority of the knowledge humans have assembled over the centuries, has been lost.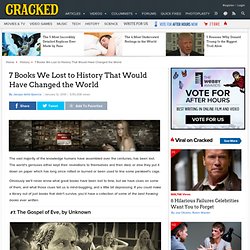 The world's geniuses either kept their revelations to themselves and then died, or else they put it down on paper which has long since rotted or burned or been used to line some parakeet's cage. Obviously we'll never know what great books have been lost to time, but we have clues on some of them, and what those clues tell us is mind-boggling, and a little bit depressing. If you could make a library out of just books that didn't survive, you'd have a collection of some of the best freaking books ever written. Flavorwire.
---