Bookreviews
Los Angeles Times -- Book Reviews and News
Shelve all your books True power is held by the person who possesses the largest bookshelf Anthony J. D'Angelo Blog and write reviews Writing became such a process of discovery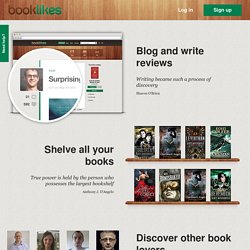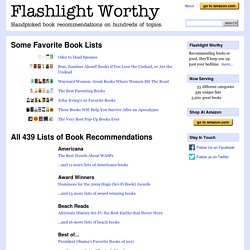 Sign up below and become part of the Flashlight Worthy community. Oops, it looks like your email address has a typo — please check it and try again. Please choose a password that's at least 5 characters. Oops, it looks like you didn't enter a password. Oops, it looks like you didn't enter your email address. Books of The Times 'Casebook' By MONA SIMPSONReviewed by MICHIKO KAKUTANI "Casebook," by Mona Simpson, sees a fracturing family through the eyes of a teenager. 'Red Love'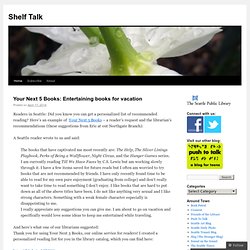 Shelf Talk
Readers in Seattle: Did you know you can get a personalized list of recommended reading? Here's an example of Your Next 5 Books – a reader's request and the librarian's recommendations (these suggestions from Eric at out Northgate Branch): A Seattle reader wrote to us and said: The books that have captivated me most recently are: The Help, The Silver Linings Playbook, Perks of Being a Wallflower, Night Circus, and the Hunger Games series.
PlanoReads
NewPages Guide to Review Sources Review Publications | National Daily Newspaper Review Sections | College Newspapers | Miscellaneous Book-Related Website Review Publications top of page American Book Review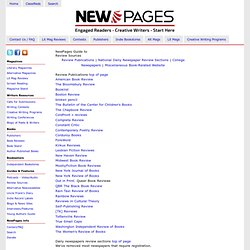 Guide to Review Sources
Welcome to Library Booklists and Bibliographies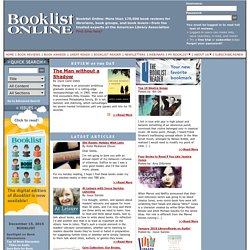 Carnegie Medal Read-Alikes, 2014: The Fiction Shortlist By Donna Seaman The finalists for this year's Carnegie Medal for Excellence in Fiction tell richly imagined, acutely observed, and profoundly involving stories of loss and dreams, immigration and alienation, in Nigeria, New York, Las Vegas, Europe, and a small Haitian fishing village. There's a lot to work with there for those after read-alikes, and the following list should keep literary-fiction devotees going long after the Carnegie winners have been announced. Direct readers seeking more novels like the first Carnegie shortlist fiction title, Chimamanda Ngozi Adichie's Americanah(Knopf), to these three tales of the African diaspora, which also offer strong points of view, vividly realized settings, and even, whenever possible, wit.
Readalike.org - Readalikes Suggestions and More
The Williamsburg Regional Library   |  Web Links
Headed for a top position on best seller lists after its release next week is David Baldacci's third novel featuring CIA hit man Will Robie, The Target (Hachette/Grand Central; Hachette Audio; Blackstone Audio). He appeared on CBS This Morning yesterday to describe it. Also arriving is a new thriller by Andrew Gross, Everything to Lose, (HarperCollins/Morrow; HarperLuxe; Blackstone Audio) which follows a struggling single mother faced with overwhelming temptation when she discovers a half million dollars at the scene of an accident and a posthumous book by Maeve Binchy, a collection of linked short stories about the residents of Dublin's imaginary Chestnut Street, (RH/Knopf; RH Audio; Thorndike).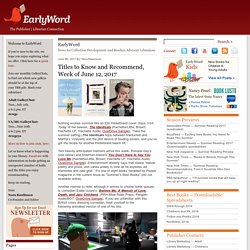 Expert Book Reviews, Recommendations, Author Biographies - Books and Authors