Bookreviews
Los Angeles Times -- Book Reviews and News
Shelve all your books True power is held by the person who possesses the largest bookshelf Anthony J. D'Angelo Blog and write reviews Writing became such a process of discovery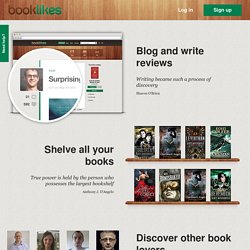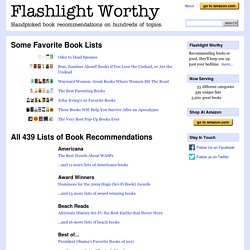 Sign up below and become part of the Flashlight Worthy community. Oops, it looks like your email address has a typo — please check it and try again. Please choose a password that's at least 5 characters. Oops, it looks like you didn't enter a password. Oops, it looks like you didn't enter your email address. Books of The Times 'Casebook' By MONA SIMPSONReviewed by MICHIKO KAKUTANI "Casebook," by Mona Simpson, sees a fracturing family through the eyes of a teenager. 'Red Love'
Shelf Talk
Would you like to be part of "A Festival of Dragons" this weekend? It's the theme of this year's RustyCon, the science fiction and fantasy convention happening this weekend (January 17-19) at the Seattle Airport Marriott Hotel. In honor of their Dragon theme, this Romantic Wednesday will be devoted to Dragons in romance.
PlanoReads
NewPages Guide to Review Sources Review Publications | National Daily Newspaper Review Sections | College Newspapers | Miscellaneous Book-Related Website Review Publications top of page American Book Review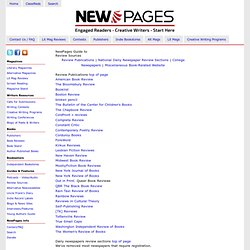 Guide to Review Sources
Welcome to Library Booklists and Bibliographies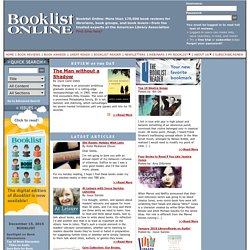 At Leisure with Joyce Saricks: Landing a Whale By Joyce Saricks The time has come to account for the two RA goals I set last January. I said I would listen to Moby-Dick and write about each book I read or listened to in 2013 on Goodreads. I'm declaring victory, but it's been hard-won.
Readalike.org - Readalikes Suggestions and More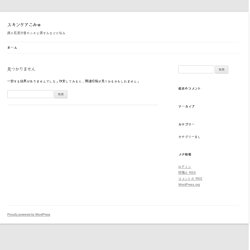 20代、30代に続けてきたスキンケアの集大成とも言える40代の肌。正しくお手入れをしていなかった場合40代になるとガクッと肌のコンディションが下がったように感じるかもしれません。もう年だから…と諦めてしまうのではなく、これからできるスキンケアを地道に続けて、少しでも肌が上向きになるように心がけましょう。 一番大切なのは、しわやたるみ、くすみなどさまざまなエイジングサインの原因になる紫外線を徹底的に防ぐこと。
The Williamsburg Regional Library   |  Web Links
January 14th, 2014 By: Nora Rawlinson GAME 4 Trailer The release of the trailer for the new season of HBO's Game of Thrones has been watched on YouTube nearly 10 million times since it was released on Sunday (it will probably break that number by the time we finish this post).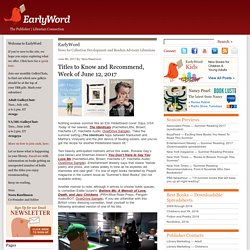 Expert Book Reviews, Recommendations, Author Biographies - Books and Authors