Howto
How To Rip DVDs with VLC. Yesterday we took a look at the new feature in VLC 1.0 which allows you to record DVDs to your computer.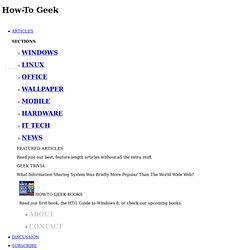 There is also an overlooked feature in VLC that allows you to rip your DVDs as well. Here we will take a look at how to rip DVD movies with VLC for Windows. Note: This feature should work with VLC versions 0.9.6 and up. Ripping a DVD with VLC Load up the DVD you want to rip and start up VLC. How to Create an Attractive, Customized Desktop HUD with Rainmeter. Hey Whitson, we are going to be making some significant changes to the tool in the coming weeks.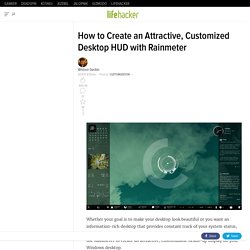 We are looking to replace the separate RainBrowser, RainThemes, RainBackup tools with a single, fully integrated "RainMgr" dialog that will have a lot more power and ease of use. If you would be interested, I can get you in the loop early just before we are ready to go, and maybe you could integrate the new screens / functionality in this article to keep it from getting "out of date", or do something else along the same lines with the new stuff.
Excel Tips, Excel Tutorials and Excel Examples.
---