Web Comics
The Atheist Pig -
Pope Benedict XVI has decided to quit being the Kingpin of Catholicism, the Mullah of the Mass, the Crown Prince of Pedophile Apologetics… Well, you get the idea. While Pope's Benedict's hands are clean of any wrongdoing (that's what happens when you wash them with the tears of rape victims), his predecessors have had checkered pasts. Let's take a look at some of history's Popes Gone Wild! Pope John XXIII, otherwise known as Antipope John XXIII, became the third pope during the Western Schism at the turn of the 15th century.
Homeownership
And there you have it! Another year of Battlepug! Volume III: Sit. Stay. Die!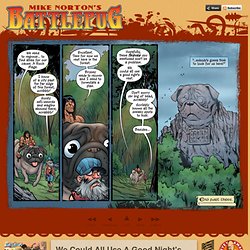 Battlepug.com - Battlepug the Web Comic by Mike Norton
8-Bit Theater
VG Cats
New VG Cats and new Super effective! Hey remember that game you guys help Kickstart a while back? Detective Grimoire! Well it's up for Greenlight on steam.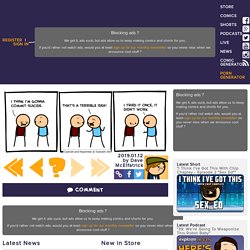 Look who's coming back for Xmas! by Matt on 12.22.2013 It's Sad Larry! We're bringing this week's short a little early, too! This Tuesday, Xmas Eve. Or if you're a season pass holder, you get it a day early as usual!
Explosm.net - Home of Cyanide & Happiness
I don't know what it is that makes me go for This Early Access game over That One. Independent of any philosophical considerations, Early Access as a business and cultural practice means different things, in just that way that a beta from Company X is more like an alpha, and a beta from GmbH ß is a relentless, rigorously polished marketing vehicle. So, I often give Early Access stuff a pass until it is closer to Regular Access just to give it room to breathe. Everybody is telling me Starbound is a thing, if not the thing, but just absorbing the rulebooks from all these skirmishy tabletop feasts rolling in lately has occupied most of my upstairs meat.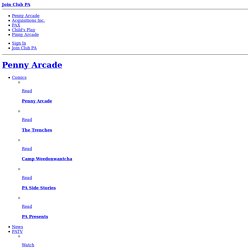 Dire Circumstances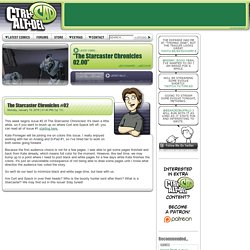 Ctrl+Alt+Del
Motherfucking Banner Saga, man. I've been anxiously awaiting this game for the better part of a year, and it's finally arrived. I was up until the wee hours of the morning playing, and I can't wait to finish my other stuff today to get back to it. Everything you need to know about the combat and the artwork can be found in my original post about Banner Saga: Factions, the free-to-play multiplayer component, and all of it still rings true. The combat is deep and engaging, and the game's art and animation continue to be stunningly gorgeous.