Firefox
Firefox Web Browser & Thunderbird Email Client | Mozilla Products. Add-ons for Firefox. Feedly: a magazine-like start page. Is feedly blocked?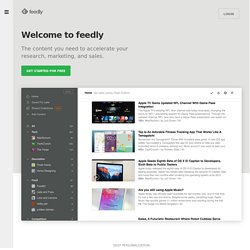 Feedly is not able to load. It is probably because one of your extensions is blocking it. If you run Adblock, HTTPSEverywhere, Awesome screenshot etc.. please make sure that feedly.com is white listed. Firefox 4 Beta. Rock Your Firefox. – October 3, 2012Posted in: Uncategorized We've had a great run here at Rock Your Firefox, and we'd like to thank you for coming along for the ride.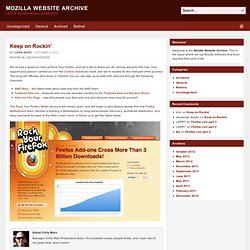 Your support and passion carried us over the 3 billion download mark, and we're excited for the next part of the journey! This blog will officially shut down in October, but you can stay up-to-date with add-ons through the following channels: AMO Blog – the latest news about add-ons from the AMO teamFeatured Add-ons – featured add-ons are selected monthly by the Featured Add-ons Advisory BoardAdd-ons Fan Page – see why people love their add-ons and discover new ones for yourself. FirefoxLive.org. – March 30, 2012Posted in: Retired The Firefox Live website returned as a marketing campaign to educate Firefox users about Mozilla's mission to put the greater good of the Web first.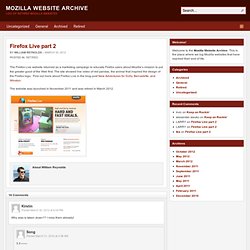 The site showed live video of red pandas, the animal that inspired the design of the Firefox logo. Find out more about Firefox Live in the blog post New Adventures for Dolly, Bernadette, and Winston.
---