Creative Commons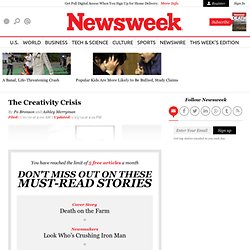 The potential consequences are sweeping.
CC's Contribution to Welfare, Field-by-Field: The Separate Contribution to Art
Tal Niv, December 9th, 2010 Last time on the CC blog I was sharing my thoughts about the evaluation of CC's contribution to Collaboration and Sharing. There was a part there in which I was making the point that it is an impact which is distinctly challenging for estimation.