Plants
A Creepy Monster of the Forest: The Albino, Vampiric Redwood Tree | Discoblog. Organisms with albino mutations are pretty weird in general, but albino plants are extra weird.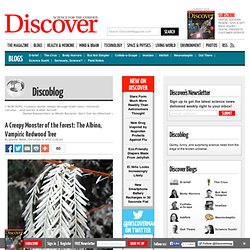 Ultra-rare albino redwood trees completely lack the green pigment chlorophyll, which they need to live (by photosynthesizing nutrients from light). These plants are literally vampires. 15 House Plants You Can Use As Air Purifiers | Air Purifier Reviews. Posted by admin on Thursday, February 18, 2010 · 68 Comments Here are 15 plants that could clean your air for just the price of a few drops of water each day.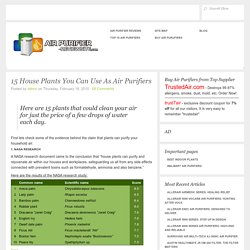 First lets check some of the evidence behind the claim that plants can purify your household air: 1. NASA Research. Top 10 Most Dangerous Plants in the World. 1.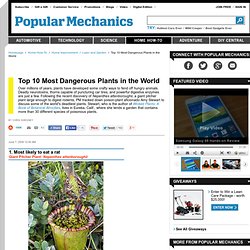 Most likely to eat a rat Giant Pitcher Plant: Nepenthes attenboroughii Discovered more than 5000 feet above sea level on Mount Victoria in the Philippines, the giant, carnivorous pitcher plant secretes a nectar-like substance to lure unsuspecting prey into a pool of enzymes and acid. A series of sticky, downward ribs makes it nearly impossible for trapped prey to escape.
The plant's 30-centimeter diameter is large enough to trap unlucky rodents, but insects are its most common meal.
---