Art
Susan Coffey by ~Lewis3222 on deviantART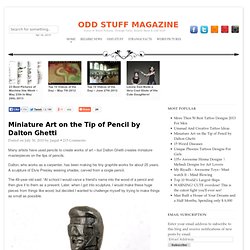 Many artists have used pencils to create works of art – but Dalton Ghetti creates miniature masterpieces on the tips of pencils. Dalton, who works as a carpenter, has been making his tiny graphite works for about 25 years. A sculpture of Elvis Presley wearing shades, carved from a single pencil. The 49-year-old said: "At school I would carve a friend's name into the wood of a pencil and then give it to them as a present. Later, when I got into sculpture, I would make these huge pieces from things like wood, but decided I wanted to challenge myself by trying to make things as small as possible. I experimented sculpting with different materials, such as chalk, but one day I had an eureka moment and decided to carve into the graphite of a pencil"
3ab1f_38236819_XL.jpg (800×534)
*Not applicable to ICANN fees, taxes, shipping and handling, sale priced domains and transfers, bulk domains and transfers, premium domains, Sunrise/Landrush domain registrations and pre-registrations, memberships or maintenance plans, additional disk space and bandwidth renewals, additional email addresses, additional AdSpace advertising funds, Managed Hosting, custom page layouts, brand identity services, Go Daddy branded merchandise or gift cards. Discount reflected in your shopping cart - cannot be used in conjunction with any other offer, discount or promotion, or in connection with special partnership discount programs. After the initial purchase term, discounted products purchased with special offer discounts will renew at the then-current renewal list price. Offer ends Sept 30, 2012 5:00 pm (MST). † Good for one 1-year registration of any available .COM, .US, .BIZ, .INFO, .NET or .ORG
30 Cool Examples of Nature Photography | Photography Center
Dark Tower by konstantinos
1285878453672.png (681×654)
Photo - ***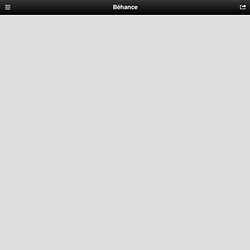 Thanks to everyone who left me comments to my previous project "Skechbook." For me is very surprising that so ma ny peo ple liked it. This set includes new designs, as well as those that I just forgot to show the last time. To avoid repetition, I will write here the answers to frequently asked questions.
Incredible Black&White Hand Drawn Illusions by Charlotte Mann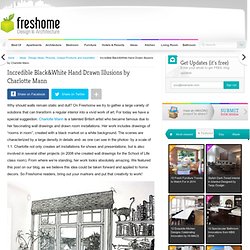 Why should walls remain static and dull? On Freshome we try to gather a large variety of solutions that can transform a regular interior into a vivid work of art. For today we have a special suggestion.