Bioinformatyka
Omics - Omics.org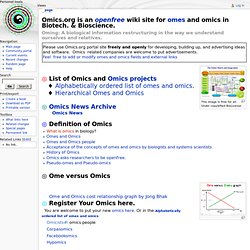 Omics
National Resource for Network Biology
The genetic code is nearly optimal for allowing additional information within protein-coding sequences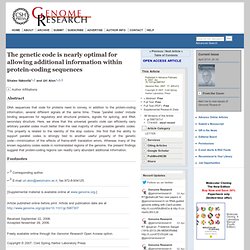 + Author Affiliations Abstract
geneticCode.pdf (application/pdf Object)
Stephen Jay Gould (September 10, 1941 – May 20, 2002) was an American paleontologist, evolutionary biologist, and historian of science.
Stephen Jay Gould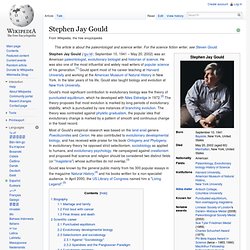 Tabela kodonów Fakt, iż kodonów jest więcej niż aminokwasów nazywamy degeneracją kodu genetycznego (kilka kodonów może dyktować ten sam aminokwas). Takie synonimy różnią się między sobą pozycją tolerancji (trzecią pozycją kodonu).
Kodon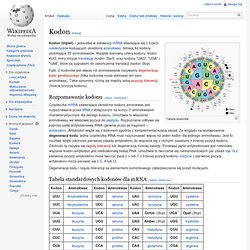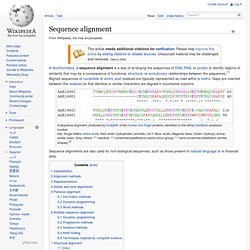 A sequence alignment, produced by ClustalW, of two humanzinc finger proteins, identified on the left by GenBank accession number. Key: Single letters: amino acids.
Sequence alignment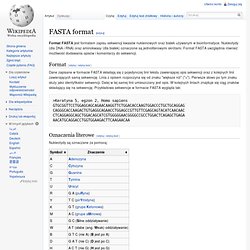 Format FASTA jest formatem zapisu sekwencji kwasów nukleinowych oraz białek używanym w bioinformatyce. Nukleotydy (dla DNA i RNA) oraz aminokwasy (dla białek) oznaczone są jednoliterowymi skrótami. Format FASTA uwzględnia również możliwość dodawania opisów i komentarzy do sekwencji.
FASTA format