Inspiracion
60 Clever Minimal Logos. Depending on the flavor of your business, your logo may appear big and flashy, bold and colorful or just plain simple and clever.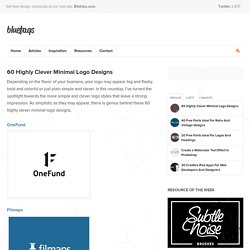 In this roundup, I've turned the spotlight towards the more simple and clever logo styles that leave a strong impression. As simplistic as they may appear, there is genius behind these 60 highly clever minimal logo designs. OneFund Filmaps Folder. Wonderwall Design Wall. Logopond - Identity. Photo Collage Maker. The Art of Typography. About the author Hi, my name is Houke de Kwant.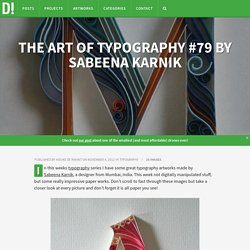 I'm a 24 year old communication & multimedia design graduate from the Netherlands and I'm the creator of Daily Inspiration, which I started as a school project a few years ago. I am currently working as a frond-end developer at Ivaldi, an internet agency in Rotterdam, the Netherlands. If you want to know more about the things I work on, other than this website, take a look at their portfolio, or feel free to connect with me via Facebook, LinkedIn, Google+ or visit my portfolio website. Excellent Ads.
---